Each period has its heroes who inhabit the moment. Today we are living in the age of the sporting superstar.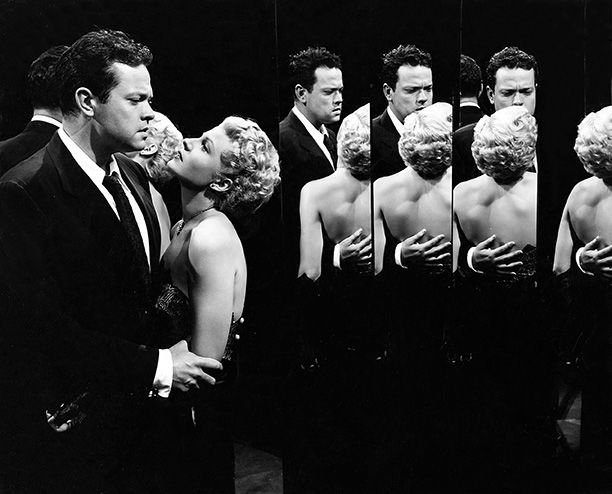 An interview from 1974 with the great film-maker and actor Orson Welles was broadcast recently on BBC4 (watch it here on YouTube). It was remarkable viewing, and not just because such fare was once considered fitting for a mainstream Saturday night television audience.
A man of extraordinary magnetism and erudition, as well as ample girth, Welles ranged widely. Most memorably he talked in his resonant baritone about Hollywood's golden age, the 1930s and 1940s, a time in which he, at just 26, directed Citizen Kane, still regarded by many as the greatest film ever made.
He recalled the fabled Hollywood stars, many of whom he knew and one of whom he married. His interrogator asked: 'Who are the great movie stars of today?' 'There aren't any,' Welles replied; the age of the Hollywood star has passed. They had their moment – when Tinseltown pumped out a vision of glamour and sophistication to a world starved of it – and then they diminished, as postwar prosperity turned the American dream into a reality beyond its origins and desire looked elsewhere. The stars of today, said Welles, are rock stars not movie stars.
It must have seemed so in the 1970s, when John Lennon and Elvis Presley were still around, the Rolling Stones just about a creative force, David Bowie in his pomp and punk around the corner. But that age, too, like that of Hollywood has gone, its sexual transgressions and faux radicalism better suited to an age of growing prosperity, its reckless abandon long absorbed by the mainstream, its limited form exhausted.
Each period has its heroes who inhabit the moment, who catch the zeitgeist. As Welles pointed out, when the 19th century turned into the 20th, the greatest thing anyone could be was an opera singer, an Enrico Caruso or Luisa Tetrazzini, who sold vast numbers of recordings for the newly invented gramophone. Before them came poets, Shelley and Byron and Keats, who sold the public political and sexual revolution, sensuousness and the lure of exotic worlds. Nelson, that most rock 'n' roll of warriors, a slight, almost effeminate dandy, adulterous and brave, captivated his age in life and death like no other Briton, the living symbol of a nation strutting its stuff on a global stage.
Today it is sportsmen and women who occupy stellar status.
Commentators praised the Spanish football team which won Euro 2012 for its beauty, elegance and technique, as though they were talking of Spanish masters, Goya or Picasso. Sport has the advantage in a globalised world of being beyond language and therefore universal, a subject on which anyone can have an opinion, packaged to the world in alliance with multinationals. The events of recent days in the Olympic Games only reinforce the grip that sport has on the national psyche, and the likes of Mo Farah and Jessica Ennis have been elevated onto the plateau of heroes.
Sports stars' only rivals at present are entrepreneurs such as Mark Zuckerberg, who rise swiftly and sometimes fall as fast, their success, counted in the universal language of the dollar, dependent on how well their innovations sustain our 24/7 hyperconversation. However, as Welles demonstrated, nothing beats listening to someone worth listening to.