Since its discovery in Yemen in 1972 a collection of brittle documents, believed to be among the earliest Koranic texts, has been the subject of fierce and divisive debate among scholars of Islamic history, as Scott MacMillan reports.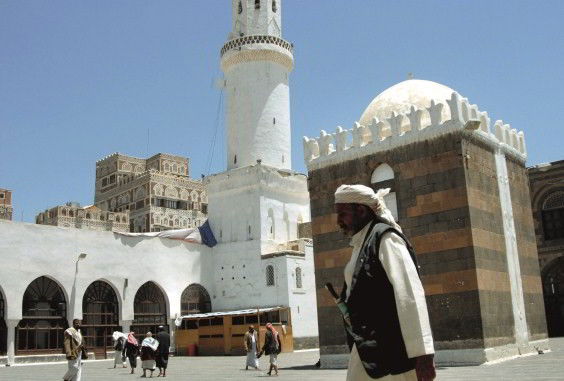 From the outside Yemen's House of Manuscripts looks more like a jail than a library. Built in the early 1980s to house Yemen's vast collection of medieval Islamic writing, the boxy structure stands surrounded by barbed wire and is incongruously devoid of charm amid the cobbled warrens and ancient tower houses of Sana'a, one of the world's oldest continually inhabited cities. The Grand Mosque next door is thought to contain architectural traces of the mosque erected on this site by order of the Prophet Muhammad himself. The drab appearance of the House of Manuscripts belies the significance of what lies within.
It is here that the Sana'a Manuscripts are kept, a trove of crumbling paper and parchment that includes some of the oldest, if not the oldest of all Koranic texts. Discovered hidden in the ceiling of the Grand Mosque in 1972, many of them have yet to be restored – small wonder considering the uproar ten years ago when a German scholar claimed they contained textual variations from the accepted Koran that called into question the Muslim belief that it is the unchanging, uncreated word of God.