This Month's Magazine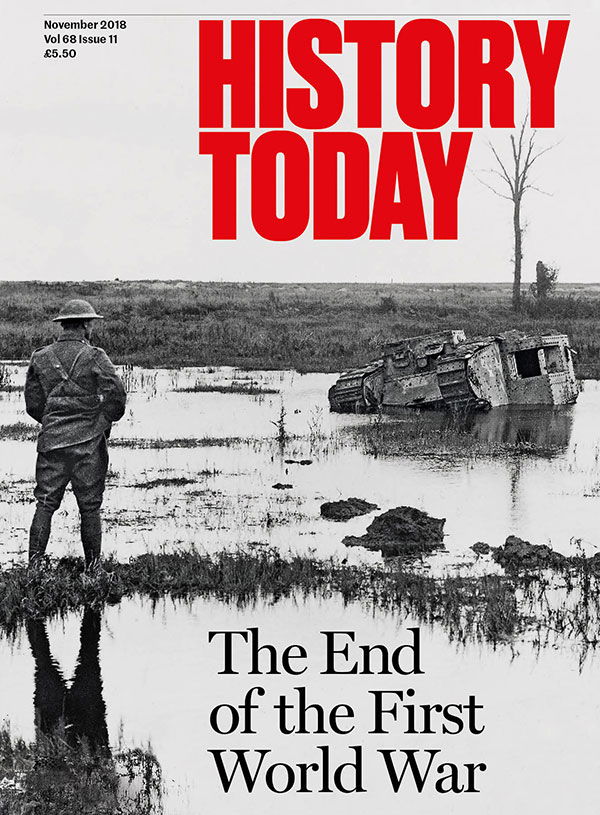 Cover of the November issue.
In our November issue:
1918: year of victory and defeat
When the men came marching home
Life in Anglo-Saxon England
Lenin, the Machiavellian Marxist
Mental illness in the 19th century
Tyrants and robots in Ancient Greece
Snoopy's war
You can buy this issue from our website or at newsagents across the United Kingdom from 18 October. You can also subscribe or read it as a digital edition via the History Today App.
There's also a Spotify playlist to accompany the issue, featuring songs inspired by the magazine's contents:
Selected articles from this issue