Historical Fiction Round-Up: Proust and Paradox
In our latest survey of historical fiction Jerome de Groot finds a remarkable breadth of books that address our need for present-day certainties to confound the chaos of the past – and revisits a timeless classic.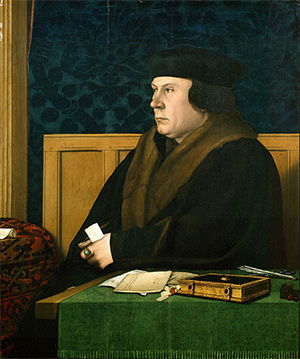 Since my last survey Hilary Mantel has won the Man Booker prize for the second time for her stunning Bring Up The Bodies; I wrote about Wolf Hall on these pages in December 2010 musing on that book's importance to legitimating historical novels. Certainly the form has benefited hugely from Mantel's critical success (and her book sales demonstrate that there is a huge audience for this kind of writing). Bring Up The Bodies is better: leaner, sharper, more astute and more profound. You should read it now and, if you have already done so, you should pass it on to your friends.
Robert Graves, Anne Rice, D.H. Lawrence and Nikos Kazantzakis are some of the more impressive (and controversial) authors who have reflected upon the life of Christ in fiction. Naomi Alderman's terrific The Liars' Gospel (Penguin, £12.99) follows in their footsteps by considering the figure of Yehoshuah (Jesus) from different perspectives after his death. So we hear from his mother, Miryam, Iehuda of Qeriot (Judas), Caiaphas (High Priest in Jerusalem) and Bar-Avo (Barabbas). Alderman imagines Christ's impact as a teacher, rabble-rouser, rebel and the perplexed and complex responses of those around him. Miryam's narrative is particularly strong as she struggles to comprehend her son, who she simply feels has lost his mind. The different narratives spill out around what is 'known' and bring in a range of challenging and thoughtful ideas. The idea of 'contextualising' the individual out of a textualised and imaginatively clichéd history – making them 'real' – is fundamental to the historical novel and Alderman succeeds brilliantly.
Another high quality publication is Geraldine Brooks' Caleb's Crossing, inspired by the life of Caleb Cheeshahteaumauk (a Native American who graduated from Harvard in the late 17th-century). Brooks' novel is atmospheric and extremely successful in conceptualising the duality of mindset, the moral dilemmas and the cultural complexity of such a figure. Her Caleb is educated with Berthia Mayfield, a young girl who narrates the novel along with him, and their grief and joy is well expressed. Berthia's religiosity (and her struggles with it given her attraction to Caleb's way of life and those it encompasses) are moving. It is uncomfortable at times, but worth the effort.
Andrew Williams' The Poison Tide (John Murray, £17.99) is a looping, complex story about the newly professionalised British Secret Service in 1914 and encompasses Ireland, the war, mustard gas and the New York Police Department, among other things. It follows the British spy, Sebastian Wolff, on a trail that first takes him to meet Roger Casement in Berlin and thence to New York, hoping to uncover a network of spies, but instead finding a much more sinister plot (with clear parallels to contemporary terrorism). It is a cracking read, a thriller that has heft and, in Wolff, a challenging and engaging protagonist. I interviewed Williams, along with Katharine McMahon (whose engaging and harrowing Season of Light, about a young woman caught up in the French Revolution and its aftermath, is just out in paperback Orion, £12.99), for the Manchester Literature Festival in October. He was extremely gracious and modest, whereas his book is powerful and forthright.
I've spent the past months, when not reading historical novels, working my way through that ultimate meditation on how we might remember the past, Marcel Proust's In Search Of Lost Time (published 1913-27, in seven parts). It may not be a historical novel per se but it seems to me to be a series intimately interested in our relationship with memory and the past and how we render each to ourselves and to others. It is a novel series that creates its own past in a reader's life; it takes so long to get through, you think with fondness of the innocent creature you were when you began it … So I'll leave you with Proust's thoughts on friendship:
If the pleasure which I enjoyed [as a friend] was selfish at least it was not based on the lie which seeks to make us believe that we are not irremediably alone'. (from volume two, Within a Budding Grove.)
The best historical fiction considers this paradox, these lies that we tell ourselves about community, mortality and our desire for connection and which comfort us in the face of the chaotic horror of the past. All the books mentioned here consider this in some way and offer their own answers, which is, of course, why we love this kind of writing.