The Longman-History Today Awards 2017
Everything you need to know about entering this year's prize.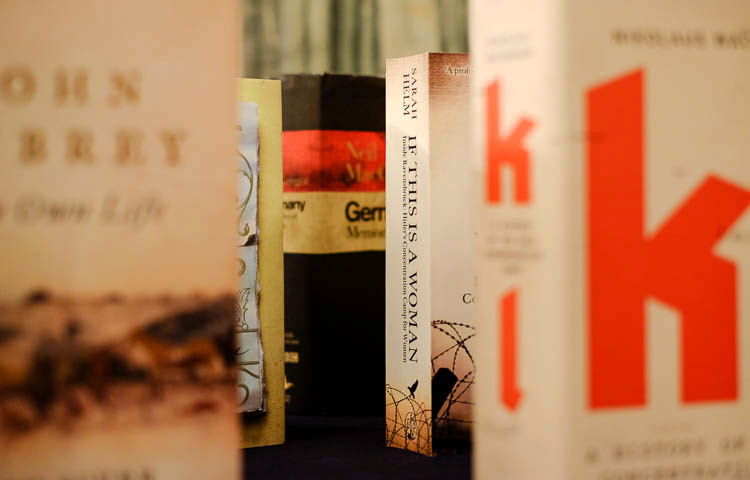 These awards are made jointly by the publishers Longman and History Today magazine to mark links between the two organisations and to foster a wider understanding of, and enthusiasm for, history.
Books must have been published during the year October 1st, 2015 to September 30th, 2016. Publishers should send one copy of each book they wish to nominate, together with a signed statement confirming category and eligibility. Please mark the submission clearly to distinguish from ordinary review copies that may be received. Publishers may be asked to send further copies of titles in due course.
In the case of the Picture Researcher Award, researchers may submit their work directly and include a note explaining in what ways they consider the work to meet the standards required.
Entries must be received by October 31st, 2016.  Please send your entries to:
Annual Awards,
History Today,
2nd Floor,
9/10 Staple Inn, 
London, WC1V 7QH
NB. History Today's Undergraduate Dissertation of the Year Award is administered by the Royal Historical Society and entries submitted directly to History Today will not be considered.
Book of the Year
Presented in memory of Alan Hodge and Peter Quennell, co-founding Editors of History Today
A prize of £2,000 is given for an author's first or second book, written in English, on any aspect of history. The winning book will display innovative research and interpretation in its field and will have contributed significantly to making its subject accessible and rewarding to the general reader. A proxime accessit of £250 may also be awarded. 
2016 winner: Sarah Helm, If This is a Woman – Inside Ravensbrück: Hitler's Concentration Camp for Women (Little, Brown).
Historical Picture Researcher of the Year
Presented in memory of Jackie Guy, History Today Picture Editor 1968-99
A prize of £500 is given to a picture researcher whose work, on any aspect of history, demonstrates originality, creativity, imagination and resourcefulness and involves a wide range of sources, working from a minimal suggestion list or directly from the text.
2016 winner: Maria Ranauro, Weatherland: Writers and Artists Under English Skies (Thames & Hudson).
Sign up for Miscellanies, our free weekly email