On the coast of Rügen island in northern Germany is a beach resort fit for a Führer.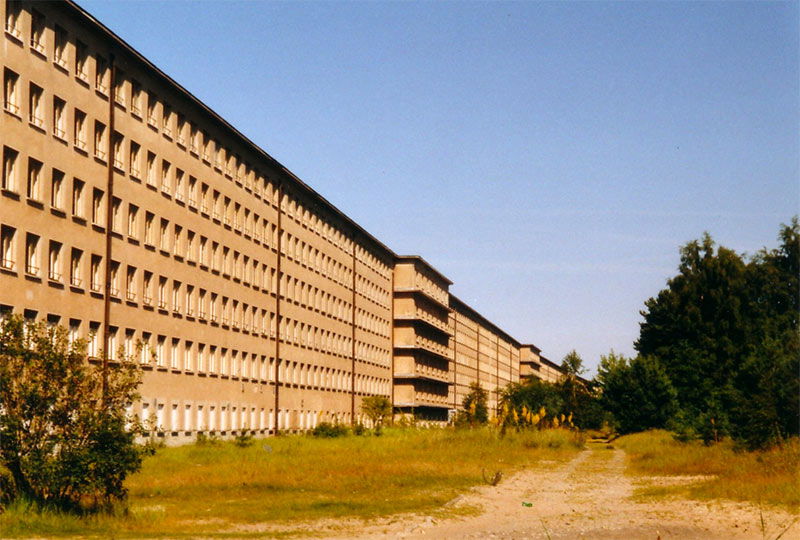 Stretching nearly three miles along the north coast of Rügen, an island in northern Germany, Prora was built between 1936 and 1939 as part of Adolf Hitler's Strength Through Joy (Kraft durch Freude or KdF) project. Much like a Nazi version of Butlins, the resort was designed to be affordable for the average worker, with each of its rooms offering a sea view. Formed of eight identical buildings, Prora never achieved its purpose of accommodating the 20,000 Deutschen volke that were to be its guests – the outbreak of the Second World War diverted those involved with the project towards the more pressing war effort. 
Unsurprisingly, given the nature of its conception and construction, Prora remained largely abandoned for decades. It was occupied by Soviet troops during the postwar years, and in the early 1990s housed the world's largest youth hostel. Parts of the building are now being redeveloped as luxury apartments, though with millions of refugees at Europe's borders requiring housing, perhaps its 10,000 rooms might find a purpose to provide some counterbalance to the dark clouds that hang over its origins.