In Pictures: The History Today Awards Party 2014
All the news from our annual awards extravaganza.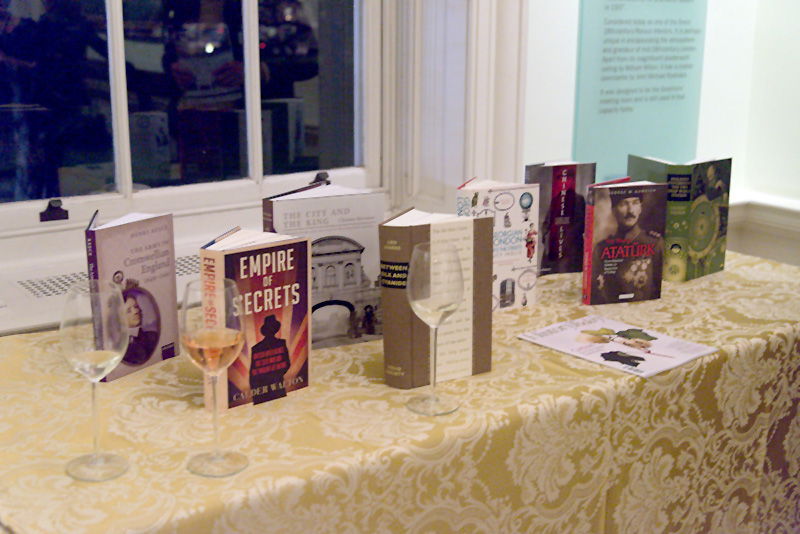 The Longman-History Today awards were announced last night at an event held in the suitably historic Foundling Museum in Bloomsbury, London. Click on the image above to see photographs from the party.
Norman Davies, the distinguished historian, was awarded the prestigious Longman-History Today Trustees' Award for his major contribution to the discipline. The author of God's Playground, his magisterial history of Poland, as well as other highly acclaimed, studies such as Europe: A History and Vanished Kingdoms, Davies has employed his mastery of language and his immense breadth of knowledge to restore to the mainstream what was once marginal. 
Calder Walton won the Longman-History Today Book Prize for Empire of Secrets: British Intelligence, the Cold War and the Twilight of Empire (Harper Press), a riveting, complex tale, thoroughly researched, with a mastery of recently released archives.
The winner of the new History Today Digital History Award is Historypin, a beautifully designed site, where people can share stories, and resources, around place and time to create a genuinely global perspective on the past.
The Longman-History Today Historical Picture Researcher was awarded to Cathie Arrington for the Folio Society edition of Galileo's Dialogue Concerning the Two Chief World Systems. 
Anna Field of Cardiff University won the History Today Undergraduate Dissertation Prize, awarded in conjunction with the Royal Historical Society, for 'Masculinity and Myth: the Highway-woman in Early Modern England'.