Paul Lay speaks to David Waller, author of The Magnificent Mrs Tennant: The Adventurous Life of Gertrude Tennant, Victorian Grande Dame.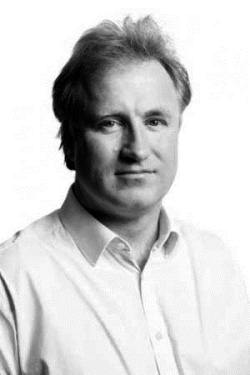 Paul Lay speaks to David Waller, author of The Magnificent Mrs Tennant: The Adventurous Life of Gertrude Tennant, Victorian Grande Dame.
What inspired you to write a book about Mrs Tennant, she is a little-known figure?
It all started with a visit to a farmhouse in Surrey one dark, wet Sunday afternoon some six years ago. As I describe in the opening pages of the book, I had been invited down to have a look at some family papers that had been sitting undisturbed in the attic of the house for at least half a century. My friend and I pushed our way through the usual attic clutter – old record players, bicycles etc – to two large old chests. We opened them and found a huge stash of documents – diaries, literally thousands of letters, some of them dating back to the early 19th century, books, newspapers, personal mementos. Some of the bundles were labelled and I pulled one out and read: 'Letters from Distinguished Persons, Do not Throw Away.' I undid the bundle. There were letters from Oscar Wilde, Henry James, Gladstone, Disraeli, Balfour, Rodin, Watts, Browning, George Eliot, Henry Morton Stanley and other luminaries of late 19th-century European literary, artistic and political life. I knew immediately that I was on to something. The letters were addressed to Gertrude Tennant née Collier. There were also presentation copies of Madame Bovary, Salammbo and Trois Contes, each with an inscription from Gustave Flaubert to Gertrude. On a subsequent visit I found 24 letters from Flaubert to Mrs Tennant. It wasn't clear at the outset precisely what or who my book would be about but I knew this was a rare find and it was my challenge to track down as much as possible about Mrs Tennant and her milieu.
How did you research the book?
The first task was to make sense of all the primary sources – the diaries and the personal letters and also the various lightly fictionalised accounts of my subject's youthful encounters with Flaubert. At the same time I was looking through all the published sources, chiefly the biographies of Flaubert, which typically mentioned Gertrude in passing – and of Henry Morton Stanley, the great explorer who became Gertrude's son-in-law. I soon discovered that Stanley, the man who traversed Africa several times, was afraid of only one human being in the world and that was his mother-in-law. Gertrude figures as something of a footnote in his life as well. My challenge was to put her in the foreground and to fashion an 'intimate history' of a woman who lived to be nearly 100 years old, from 1819 to 1918, living through a century of extraordinary social change and who knew so many of the major figures of the time. I found it striking that she lost six uncles in the Napoleonic wars and also a grandson in the First World War.
How did Mrs Tennant become this extraordinary society hostess?
After she was widowed in her early fifties, she was left alone with her children in a large house in Richmond Terrace, Whitehall. For the first time in her life she was rich and independent. She deployed both her money and her charm to turn the house into the kind of 'salon' she had frequented while growing up in Paris in the 1830s and 1840s. Gertrude's daughter Dolly, painted by Millais and Watts, was very beautiful and entertaining and I'm sure many of the men who frequented the salon were captivated by her as well. Certainly it seems that Dolly had love affairs with the cabinet minister Sir George Trevelyan, as well as Andrew Carnegie, the industrialist, before she settled down with Stanley in 1890.
Tell us something about the extraordinary range of characters that became part of Mrs Tennant's circle.
Probably the most important relationship was with Gustave Flaubert. They met at the beachside resort of Trouville in the summer of 1842, when Gertrude was 22 and Flaubert 20. Flaubert was an unhappy law student with aspirations to become a writer; Gertrude was an intelligent young woman of marriageable age. They forged an intense friendship and when they returned to Paris the young Flaubert became a regular guest at the Collier family apartment on the Champs Élysées. Gertrude left a poignant memoir of this time, including the circumstances of the death of Flaubert's sister, Caroline, in 1846. Shortly thereafter Gertrude and family returned to England. Flaubert sent her a copy of Madame Bovary when it was first published in 1857: she wrote back, saying she detested it: how could he have squandered his talent? Flaubert seems to have been delighted with this response and they corresponded thereafter. In 1878, two years before Flaubert's death, they were reunited in Paris, a meeting that prompted a flow of letters from Flaubert to Gertrude. Some of these were published in the 1890s, but around a dozen are printed for the first time in my book. In the 1880s the Richmond Terrace salon attracted a 'high Bohemian' crowd. Ned Burne-Jones turned up with his young nephew, who spent time writing stories about Dolly's pets: the nephew was Rudyard Kipling. Wilde came along with Ruskin. In the 1890s guests included Mark Twain, Lord Kitchener and Alphonse Daudet, the French novelist.
How did you structure the book?
Her life fell into three unequal sections: her youth in raffish, expatriate society in Paris; a respectable quarter of a century as a wife, mother and all round 19th-century domestic goddess and then nearly 50 years as an increasingly grande dame.
What kind of reception did the book receive?
There were some very nice reviews. Among ordinary readers, women tended to love the book especially women of my mother's age i.e. in their seventies. I'd love to think that was attributable to my enormous sensitivity as a writer, but actually Gertrude's life story provides an unusual female vantage point on a whole century of social history. It is a narrative about coming to terms with the limitations of a woman's position in 19th-century society.
What else are you working on?
I am working on the second draft of a screenplay of Mrs Tennant: the challenge is to capture the broad historical sweep while preserving the human drama of Gertrude's key relationships, particularly with Flaubert. My life of Eugen Sandow (1867-1925), the Victorian strongman has also just been published (The Perfect Man: The Muscular Life and Times of Eugen Sandow, published by Victorian Secrets, was reviewed in the January issue of HT). Sandow is a very different subject from Gertrude Tennant, but they did meet. In 1897 Sandow opened his Institute of Physical Culture in St James's and when Gertrude fell down the stairs and broke her arm, she went to visit him for treatment. I don't think she ever invited him to her salon, however.
The Magnificent Mrs Tennant is out now in paperback.