Get our free ebook on the First World War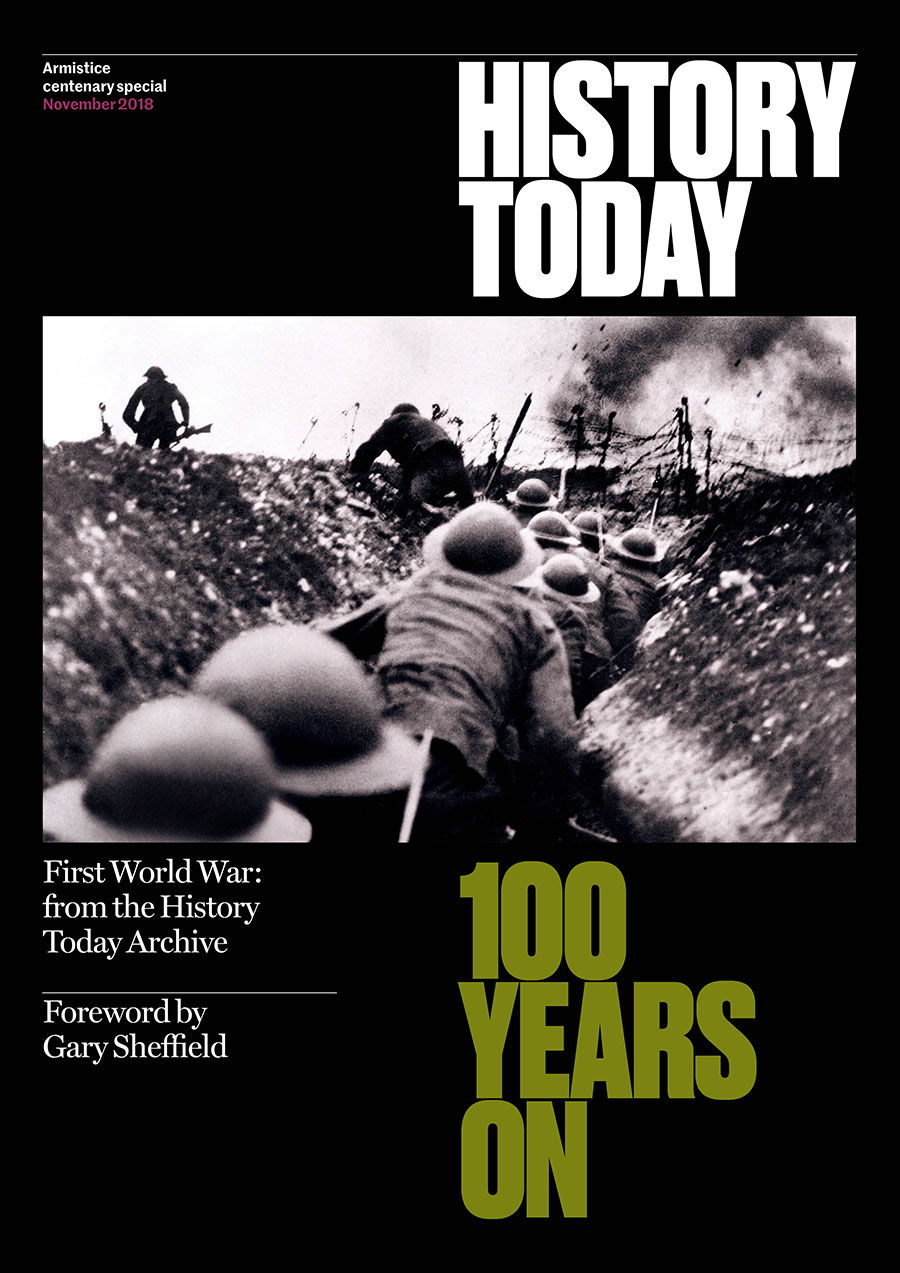 On 11 November 2018, the world remembers the Armistice that brought the Great War to an end.
To mark this historic occasion, History Today has published a collection of articles by some of the most important historians of the conflict. With a new foreword by historian Gary Sheffield, this rich and diverse collection from our extensive archive looks at the war from a variety of perspectives.
From its origins to its aftermath, via battles, politics, the home front and Empire, this free commemorative special is not to be missed.
To receive your free ebook, simply enter your email below. As well as the ebook we'll also send you our regular enewsletter with the best and brightest from the History Today website.
We're committed to your privacy. History Today Limited uses the information you provide to send your free ebook, the History Today enewsletter and notifications of History Today events and offers. You may unsubscribe from these emails at any time. For more information, check out our Privacy Policy
History Today is the world's leading serious history magazine. Always authoritative, insightful and beautifully illustrated throughout, it gives readers fascinating insights into the people and events that shaped our world.