Alonzo Hamby considers Harry Truman's First World War experiences and explores the dilemmas that influenced his decision to drop atom bombs on Hiroshima and Nagasaki.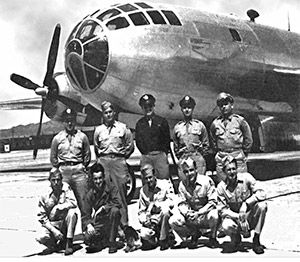 Harry S. Truman had been President of the United States for less than two weeks on April 25th, 1945, when Secretary of War Henry L. Stimson delivered to him a full report on the most expensive and secret American enterprise of the Second World War. The document began with the chilling words, 'Within four months, we shall in all probability have completed the most terrible weapon ever known in human history'. From that point until he received word of its successful test in mid-July, the atomic bomb was at the back of Truman's mind as he attempted to cope with the manifold problems accompanying the end of the greatest war in human history.
On May 8th, Truman's sixty-first birthday, Germany surrendered unconditionally. It was still necessary to achieve final victory in the Pacific and manage a multitude of diplomatic difficulties with the Allies, especially the Soviet Union, not yet at war with Japan and (so it seemed) desperately needed for the final campaigns in the Pacific conflict.