Stalin and the Communist Party in the 1920s
Did the system spawn a monster - or a monster the system? Norman Pereira re-evaluates the road to totalitarianism in the Soviet Union after the Revolution, and Stalin's part in it.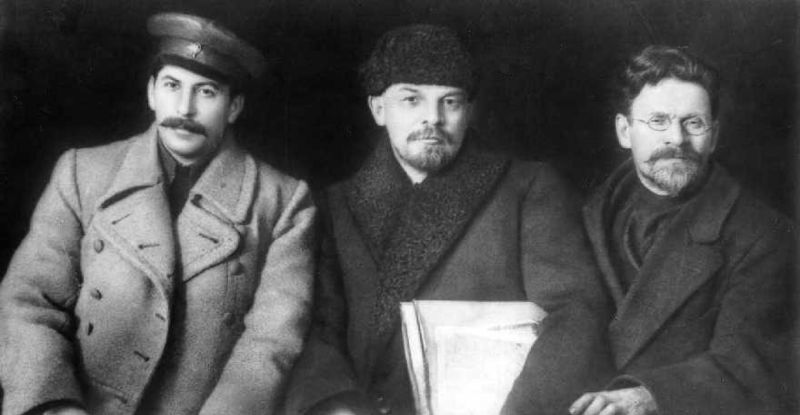 The chief political story of the 1920s in Soviet Russia was the rise to supreme power of Joseph Stalin, and the related failure of Leon Trotsky. Their rivalry – which moved from relatively minor antagonisms and jealousies to bitter competition for the role of Lenin's successor – deeply divided the Bolshevik (renamed Communist in 1918) party and the international revolutionary movement in general; it also coloured many of the more important issues facing the new state.
In the West, Stalin has been depicted as a sinister figure, virtually unknown until Lenin's death in January 1924, who somehow managed to outmanoeuvre the vastly more talented and deserving Trotsky to become Lenin's successor. This picture is misleading because it does not acknowledge Stalin's years of service in the Bolshevik cause, long before Trotsky turned his back on Menshevism to join the party in 1917; and it does not take into account the cultural parochialism of the millions of workers/peasants who entered the ranks during the critical 1917-21 years of revolution and civil war, and became Stalin's base constituency. For these people, Stalin was a role model, while the other top leaders were either too cosmopolitan and intellectual, or simply alien. It was his closeness to the unlettered masses which constituted Stalin's great, and often misunderstood, strength. Of course, intrigue, treachery, and terror also contributed to his success, but by themselves they do not account for Stalin's extraordinary role or popularity (which survives in some circles in the former Soviet Union to this day).