Sherlock Holmes and the Mystery of Baritsu
The origins and current appeal of a hybrid martial art that flourished in fin de siècle London and was famously used by Conan Doyle's fictional detective.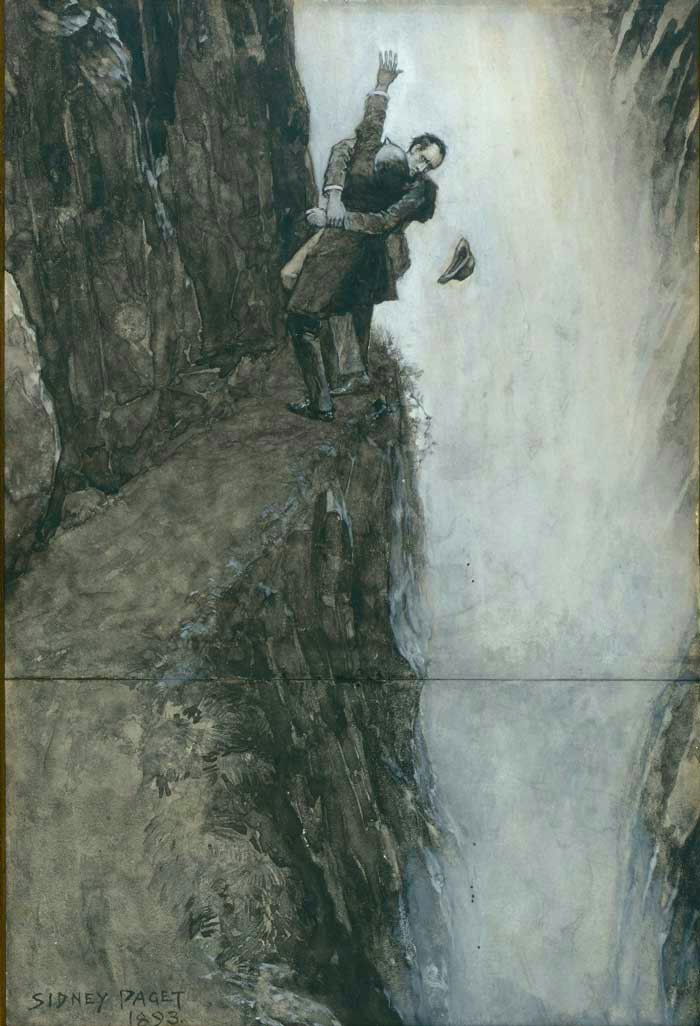 Holmes and Moriarty struggle at the Reichenbach Falls; drawing by Sidney Paget.
Arthur Conan Doyle's sleuth was an excellent amateur singlestick player, swordsman and boxer. However, his special skill was in the Japanese system of wrestling called 'baritsu', which he used to hurl his arch-enemy, Professor Moriarty, down into the swirling waters of the Reichenbach Falls. But what is this baritsu to which Conan Doyle refers?
Baritsu is actually a misspelling of 'bartitsu', a martial art created by a British engineer, Edward-William Barton Wright (1860-1951). This misspelling is most likely derived from an article in The Times of 1901 mentioning demonstrations given by Barton-Wright on 'the "baritsu" system of self-defence'. Two years later Conan Doyle published 'The Adventure of the Empty House' in which, by public demand, he resurrected the great detective in the collection of short stories, The Return of Sherlock Holmes, equipping him with a 'knowledge of baritsu' to use against Moriarty.