Reinterpreting the Weimar Republic
The archetypal image of the Weimar Republic is one of political instability, economic crisis and debauched hedonism. Colin Storer challenges the clichéd view of the Republic as a tragic failed state.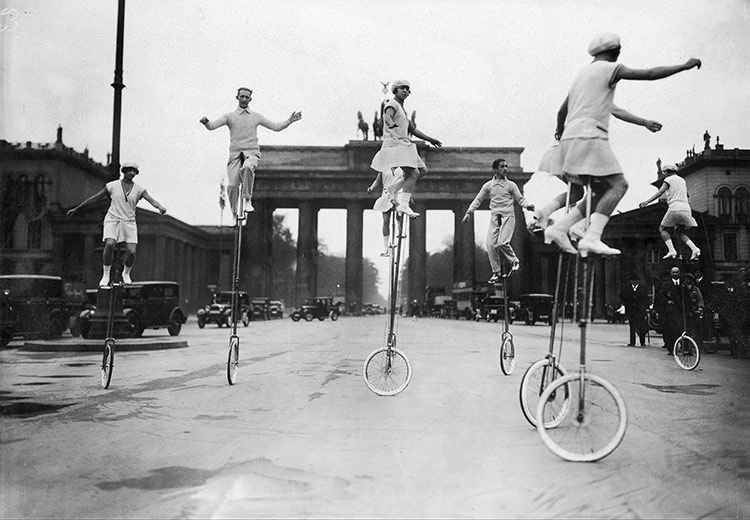 The Universal Pictures film adaptation of Erich Maria Remarque's anti-war novel All Quiet on the Western Front had its German premiere at the Mozart Hall in Berlin on December 5th, 1930. Hailed as a masterpiece in Britain and America, 'the most impressive talking picture yet seen', the film had a very different reception in Germany. Barely ten minutes after it had begun, the performance was interrupted when the National Socialist propaganda chief Josef Goebbels walked noisily out of the theatre. This was the signal for Nazi activists in the audience to release white mice, stink bombs and itching powder into the crowded auditorium. Fights broke out between the demonstrators and other cinema-goers and eventually the police, who were there in force, intervened and 'cleared the theatre with their truncheons'. There followed four days of demonstrations and rioting until, on December 11th, the Supreme Film Censorship Board, in an act condemned abroad as 'the worst kind of censorship … an artistic lynching', bowed to pressure and revoked its decision to pass the film for distribution on the grounds that it was 'detrimental to German prestige'.