The Origins of Fascism in France
Chris Millington examines a period of bitter political division in France, dating from the 1930s and coinciding with the Nazi Occupation, which raises questions about the nature and roots of French fascism.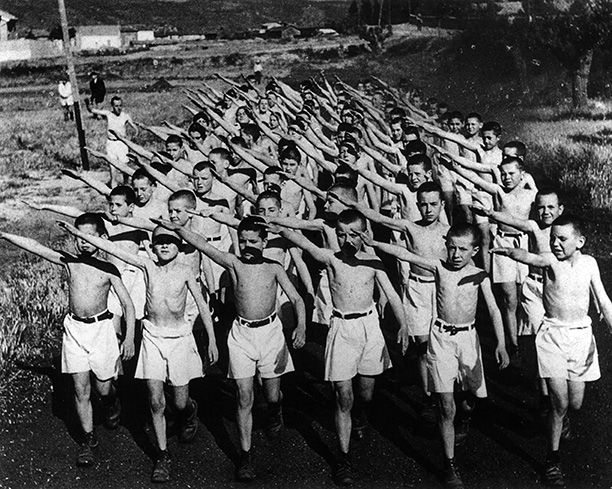 This year France joins former combatant nations in commemorating the centenary of the outbreak of the First World War. Representatives from across Europe will take part in the annual Bastille Day parade while official ceremonies in a special calendar of events will mark the entry into the war on August 3rd and the Battle of the Marne the following month.
But 2014 is a year of double significance for the French: it marks the 70th anniversary of the country's liberation from Nazi occupation. For four years France endured a German military government in the north of the country and the authoritarian rule of Marshal Philippe Pétain's collaborationist Vichy regime in the south. Pétain's 'National Revolution' sought to remodel French society by promoting traditional, and inherently conservative, values of fatherland, family and the hard-working peasant. As the Occupation wore on, the regime resorted to increasingly repressive measures as it attempted to quash dissenters and please its German overlords. Opposition to Vichy was led by General Charles de Gaulle, who united the domestic resistance under his London-based Free French. The last ten-yearly commemoration to involve the surviving witnesses of the so called 'dark years' of 1940-1944 also takes place in 2014.