Mushroom Clouds in the Arctic
The collapse of the USSR after 1989 opened up Russia's Arctic region to a degree of scrutiny previously denied historians. Katherine Harrison and Matthew Hughes examine the Soviet approach to nuclear testing.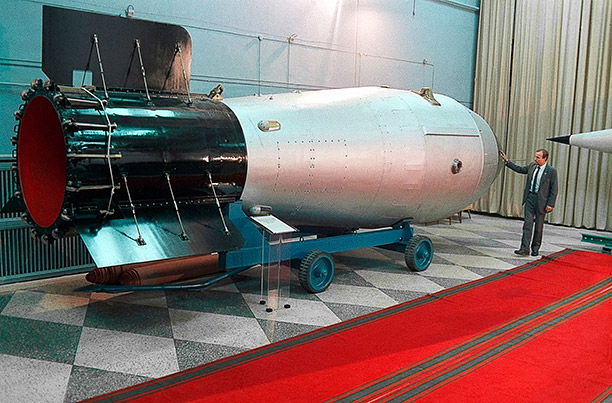 In July 1945, at a military testing site in the New Mexico desert, American scientists exploded the world's first nuclear bomb, codenamed 'Trinity.' A month later, US Air Force B-29 Superfortress bombers dropped two atom bombs on the Japanese cities of Hiroshima and Nagasaki. In 1949, after the Soviets exploded their first atomic device, it became clear that a race to develop and test these weapons had begun and Britain, France, China, India and Pakistan all detonated their own test bombs. Israel is thought to have tested a device in the sea near Antarctica in 1979 and North Korea has also trialled its own nuclear bomb.