70 Years of History Today
History Today is 70! To celebrate we have published some of the best articles from our archive in a special ebook, free to read now.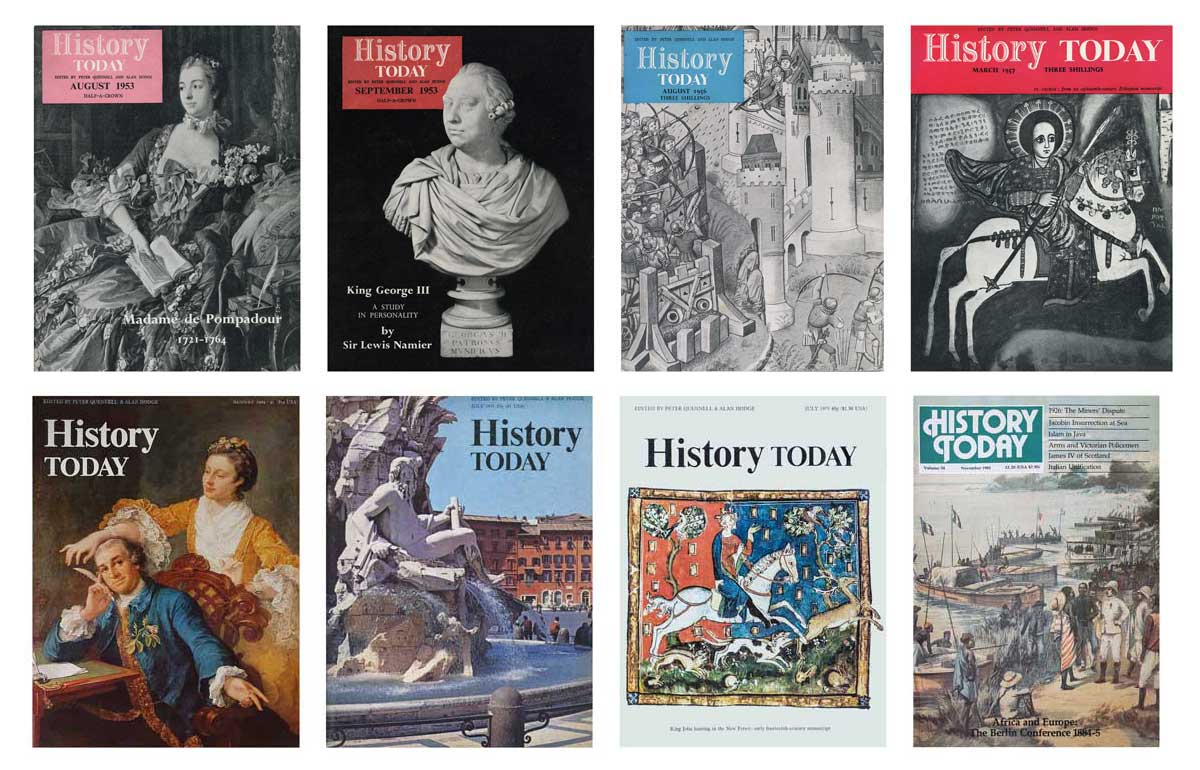 In its 70 years, History Today has moved with the times but has never lost sight of its guiding principle: to bring serious history to a wide audience. 
To celebrate our anniversary, we have published a special ebook featuring some of the best articles from our extensive archive. Each piece has been carefully selected to give you a taste of the fantastic writing which has earned History Today's reputation and popularity.
Enjoy compelling, insightful accounts of the past by leading historians from the 1950s up to the present day.
To receive your free ebook, simply enter your email below. As well as the ebook we'll also send you our regular enewsletter with the best and brightest from the History Today website.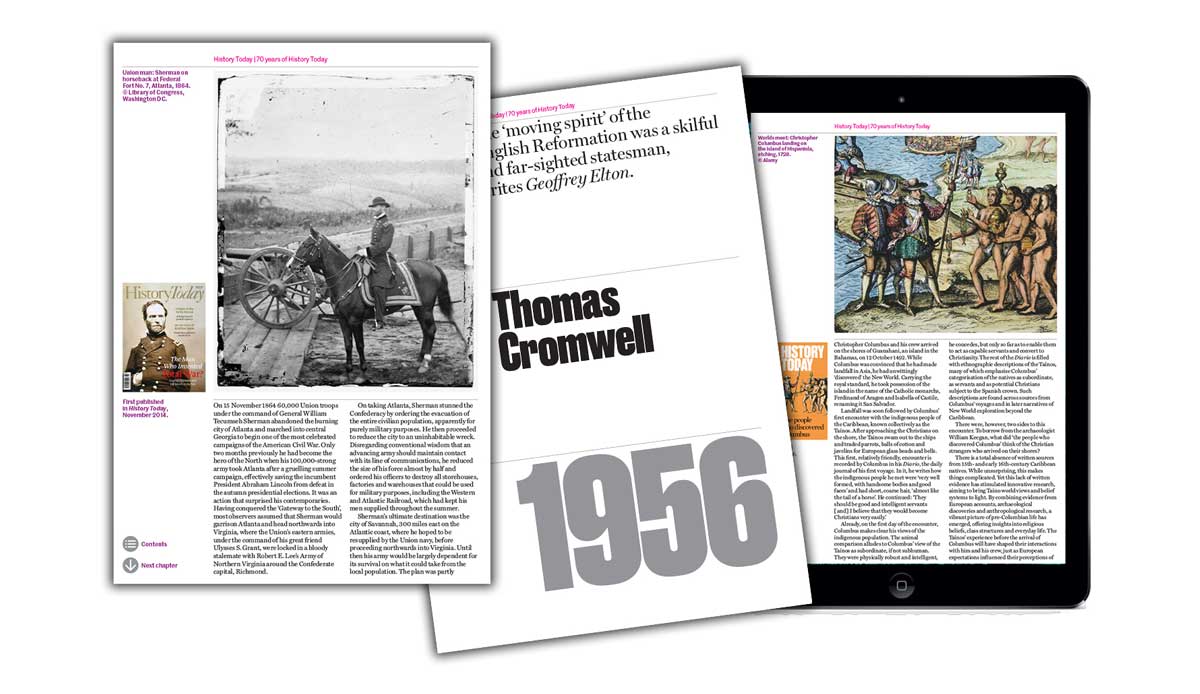 1950s
Madame de Pompadour's Theatre, Nancy Mitford 
The Course of German History, James Joll 
Thomas Cromwell, Geoffrey Elton
Alexander Hamilton, Founding Father, Esmond Wright 
1960s
The Case of the Slave-Ship Zong, Robert Weisbord
1970s
Rashid al-Din: The First Universal Historian, J.J. Saunders 
The Extraordinary Voyages of Admiral Cheng Ho, Nora C. Buckley
1980s
Arms and the Victorian Policeman, Clive Emsley
1990s
Alfred the Great: The Most Perfect Man in History? Barbara Yorke
2000s
Helen the Whore and the Curse of Beauty, Bettany Hughes
2010s
General Sherman's Total War, Matt Carr
The People Who Discovered Christopher Columbus, Claudia Rogers
Get your free ebook now! Enter your email below and we'll send you the ebook. We'll also send you our regular newsletter, Miscellanies. In case you decide you no longer wish to receive these emails, there is an unsubscribe link at the bottom of everything we send.