Soviet Super Sniper: A Woman at War
The 'Guerrilla Queen' of Soviet Russia became a role model for women in combat.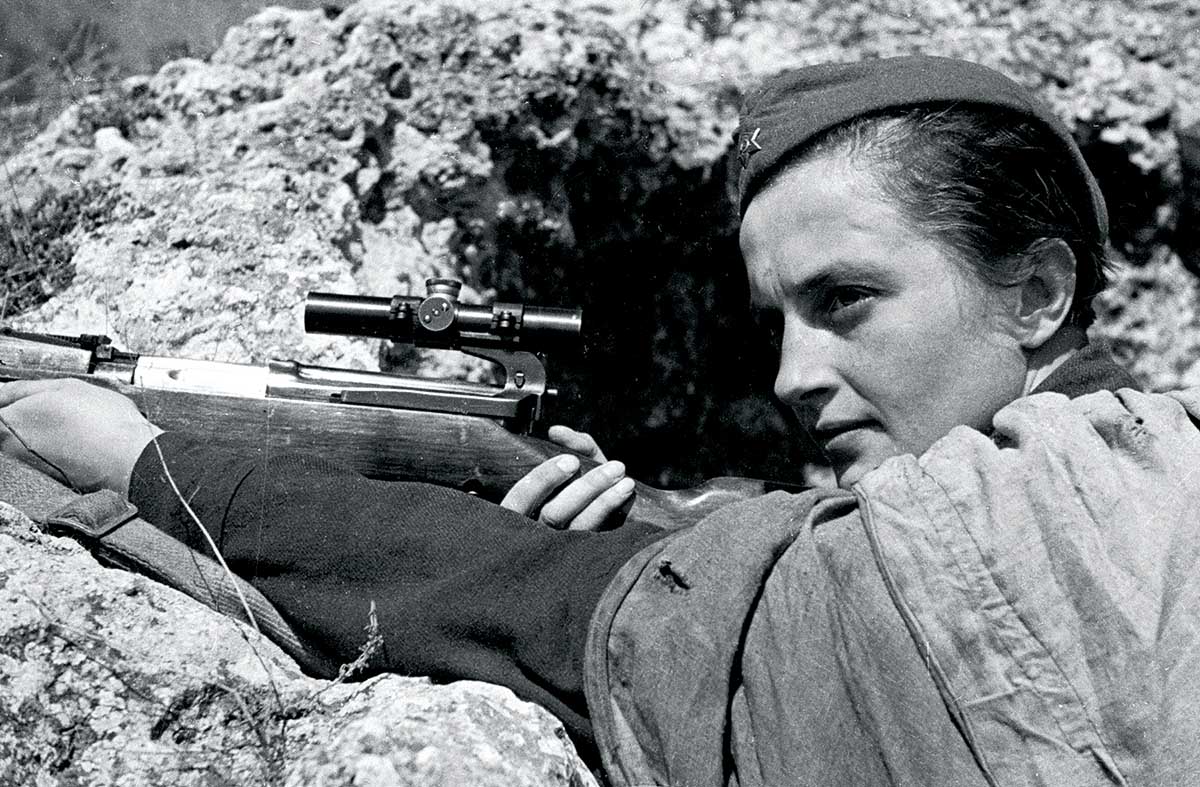 In 1942, Lieutenant Lyudmila Pavlichenko, a Soviet frontline sniper, was sent on a mission to convince US and British allies to open up a Second Front against Hitler's forces. The 'Guerrilla Queen' was feted at sites of bomb damage, munitions factories and shipyards, entertained at the White House and in Whitehall, addressing thousands. Her arrival in Washington DC coincided with a historic moment of American-Soviet friendship, even while the press found the female sniper, with her claimed tally of 309 German kills, rather shocking. She sneered at their questions about make-up and clothes, asked why women factory workers were paid less than men and protested when barred from boarding a Royal Navy warship.
But Pavlichenko, whose frontline experience had earned her the right to such plain speaking, was actually the latest in a long line of Russian female combatants. Journalists had already forgotten the earlier fascination with the first Women's Battalion of Death, organised by Maria Bochkareva in 1917. The women's rights activist Florence Harriman had funded Bochkareva's visit to the US capital where, in her military uniform, she had urged President Woodrow Wilson to finance an anti-Bolshevik military expedition. Although Bochkareva's efforts were unsuccessful – the Bolsheviks executed her in Siberia in 1920 – she had served as a powerful figure for the suffragettes, who believed that women's participation in combat would ensure their right to political engagement.