Concorde: Flight of the Imagination
Jad Adams looks back to a time when, wracked by industrial decline, a nation embraced the world's first supersonic airliner.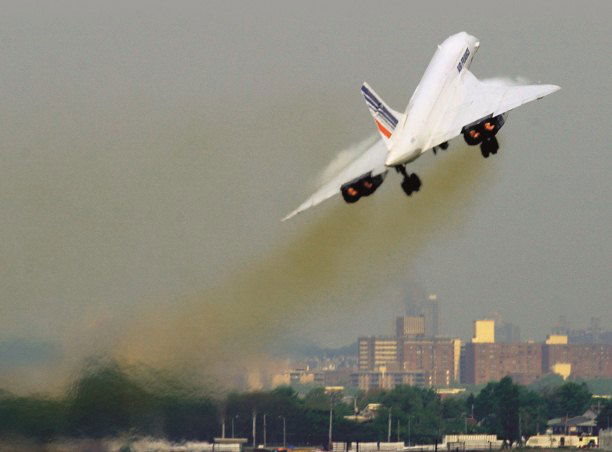 In December 1971, around the coast of Britain and in the south of the country, people could look up to see the test flights of Concorde, the world's first supersonic passenger aircraft. With its elegant 'slender delta' lines it was as though the Skylon sculpture from the 1951 Festival of Britain or a Dan Dare spaceship had taken to the air capable of flying at twice the speed of sound. It was truly the shape of the future – and that was part of its problem.
The challenge for which Concorde was the solution was a commercial one: the US had come to dominate the civil aviation market and the main European manufacturers, Britain and France, were eager to recover the initiative and create the next phase in aircraft development. As Sir Philip Jones, director general of the Concorde project from 1971-73, later characterised it:
America dominates the civil aircraft market, we in Britain want to be in it, we the French want to have a stronger stake in it, let's take the next leap. Let's go to the supersonic transport ... We can take this great leap, we will be in the vanguard again and everybody will always pay for speed.
The assumption was that supersonic speed, developed for military use, would translate to passenger travel, just as so many military developments had led to improvements in civil aviation.