Cardinal Richelieu: Hero or Villain
Robert Knecht looks at the 'eminence rouge' and considers how his image, carefully crafted during his lifetime, has become that of a demonic schemer.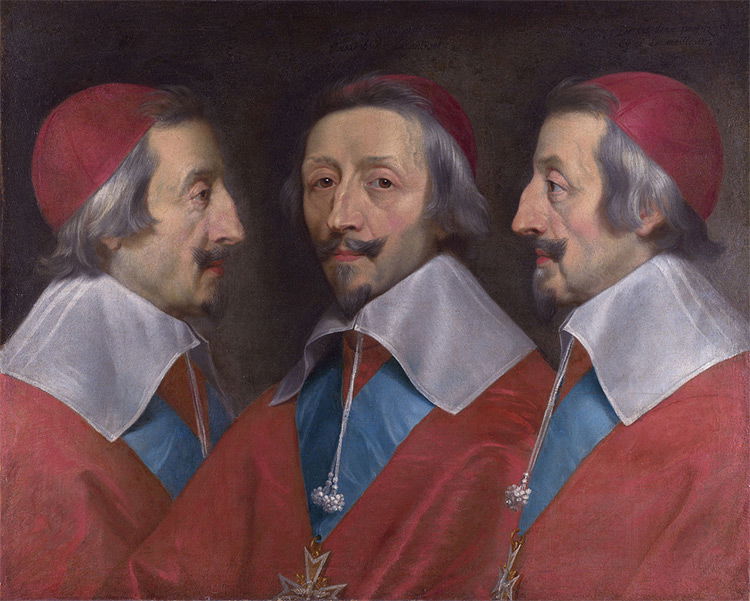 Among foreign statesmen of the past who are well-known to the average educated Briton, Cardinal Richelieu (1585-1642) occupies an almost unique position. He turns up in the most unlikely places, such as Monty Python's Flying Circus and the children's cartoon Dogtanian and the Three Muskehounds . Yet his career did not impinge particularly on English history. His role in defeating Buckingham's expedition to the Ile de Ré hardly explains the exceptional place he has come to occupy in British historical thinking. The only other foreign statesman who enjoys a comparable status is Bismarck. We need to ask ourselves whether we have been brainwashed by Richelieu's own propaganda or by the fictional portrayal of the Cardinal generated by the Romantic movement in the nineteenth century.