Louis C. Kleber describes how the United States purchased Alaska from the Russian Government at a price of just two cents an acre.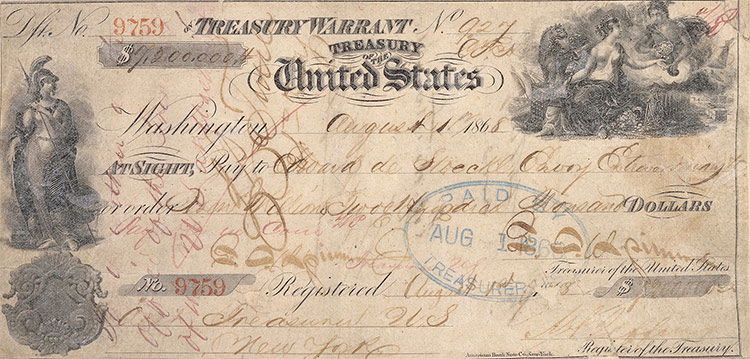 On March 30th, 1867, the American Secretary of State, William H. Seward, signed a treaty with the Russian Minister, Baron Edouard de Stoeckl, to conclude what was perhaps the shrewdest purchase in history – Alaska, 586,400 square miles of land, furs, fish, timber, minerals and gold. The price was $7,200,000; just two cents an acre.
The purchase of Alaska was the sole triumph among Seward's expansionist projects. Although he had successfully opposed the French in Mexico and Maximilian's puppet empire, there was little support when it came to his own efforts to extend the American sphere. A country just recovering from a murderous civil war could hardly be excited about the prospect of acquiring the Danish West Indies or Santo Domingo. Tentative negotiations were fruitless.