Atheism today is widely perceived to be the opposite of spirituality. This assumption is turned on its head when we look at the neglected origins of the Victorian 'non-believing' movement, epitomised by the controversial freethinker, William Stewart Ross, says Alastair Bonnett.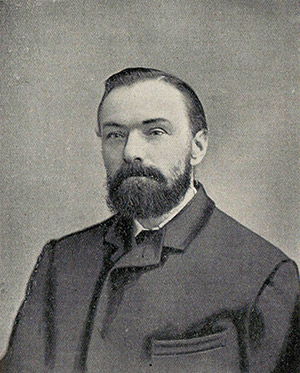 William Stewart Ross, who wrote under the name of 'Saladin', remains an enigma. The 'anti-infidel' lecturer, the Reverend Z.B. Woffendale, declared he was 'the only gentleman of real genius the Secularists ever had'. Yet historians of Victorian Freethinking, such as Edward Royle, have branded him 'the self-conscious joker in the pack'. Ross was a maverick. He was also a man of public hatreds who preferred the company of the mystic Madame Blavatsky to that of atheists.

To understand Ross we have to understand how his distinct brand of agnosticism grew both within and against a newly emergent milieu of post-Christian thought. When we do we find that, although many Freethinkers eschewed spirituality as bunkum, for writers like Saladin the rejection of Christianity led towards an ever deeper exploration of all things trans-cendental. For Ross the end of faith was a precondition of authentic spirituality. He declared that both religious dogma and atheism stood in the way of spiritual exploration.