Online Archive Subscription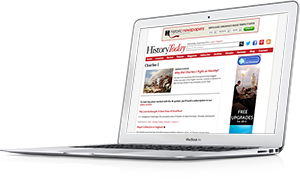 An online subscription gives you complete access to the History Today archive, which comprises over 14,000 articles. We are currently digitising the 1951-1979 portion of the archive, and hope to complete it by the end of 2014.
Choose from seven day's access (£7.95), one month's access (£15) or a full year's worth of access (£70) to the archive.
£7.95