Poland's Fugitive King
In 1573 Catherine de' Medici successfully campaigned for her third son, Henri, Duke of Anjou, to be elected to the throne of Poland. Robert J. Knecht tells the story of his brief, dramatic reign.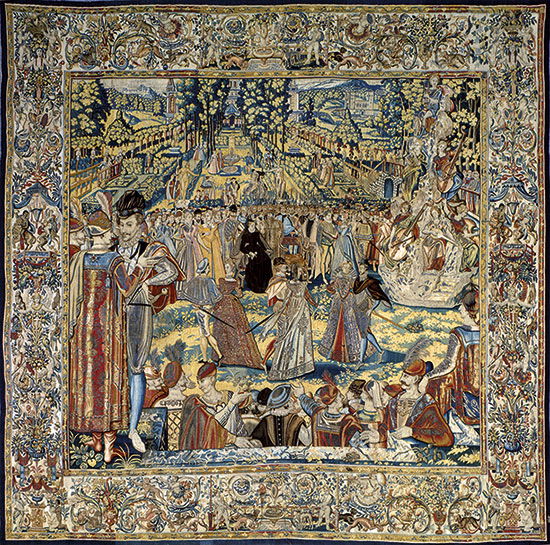 One of the most extraordinary events of the 16th century was the election in 1573 of a French prince to the throne of Poland. The prince was Henri, the third son of Henry II of France. He was 22 years old at the time and already known as a talented military leader. He had led the royal army in France's third religious war, defeating the Protestants, or Huguenots, at the battles of Jarnac and Moncontour in 1569. He had since been involved in the massacre of Protestants on St Bartholomew's Day in Paris in 1572 and become leader of the Catholic party. On May 28th, 1573 he was besieging the Protestant stronghold of La Rochelle when he was informed that he had been elected king of Poland. This provided him with a good excuse for lifting the siege, which had been getting nowhere. In July he returned to Paris on the first leg of a journey that would take him across Europe to Cracow.

But for his mother, Catherine de' Medici (1519-89), he might never have given a thought to Poland. She wanted each of her children to have a crown. Except for François, Duke of Alençon, who failed in his bid to marry Elizabeth I of England, she was entirely successful. Catherine's two eldest sons, François and Charles, were kings of France successively. Henri also succeeded to that throne in 1574. Their sister, Marguerite, became queen of Navarre by marrying the future Henri IV of France in 1572.

It was in the same year that Catherine first became interested in the Polish throne. King Sigismund-Augustus, the last of the Jagiellon dynasty, was dying and had no son to succeed him. The Polish throne, unusually, was elective. Since 1386 the election had been in practice limited to members of the Jagiellon dynasty, but now, for the first time, it was to be free. Five candidates offered themselves including John III of Sweden, Ivan IV, Tsar of Muscovy, the Archduke Ernest, son of the Emperor Maximilian II, and Henri, Duke of Anjou. John III and Ivan IV, who had little to offer, received scant attention, but Ernest's candidature caused a furore. Though strongly backed by the Polish nobility, he was rejected by the schlachta, or gentry, who did not want a German at any price. This left the way clear for Henri. When news of Sigismund-Augustus' death reached Paris Catherine asked Jean de Monluc, the Bishop of Valence, to travel to Poland to promote Henri's candidature. A diplomat of wide experience, Monluc was noted for his eloquence and powers of persuasion. He was also thought to have Protestant sympathies. Protestantism had made deep inroads in Poland, especially among the upper nobility and urban bourgeoisie, though the lower gentry, on the whole, remained Catholic.
This article is available to History Today online subscribers only. If you are a subscriber, please log in.
Please choose one of these options to access this article:
Call our Subscriptions department on +44 (0)20 3219 7813 for more information.
If you are logged in but still cannot access the article, please contact us