Geneva's Long Shadow
In April 1782 the first of a series of revolutions that were to change the shape of Europe broke out in the republic of Geneva. It was fuelled by a long rift between advocates of the French Enlightenment and opponents of Franco-Catholic imperialism, as Richard Whatmore explains.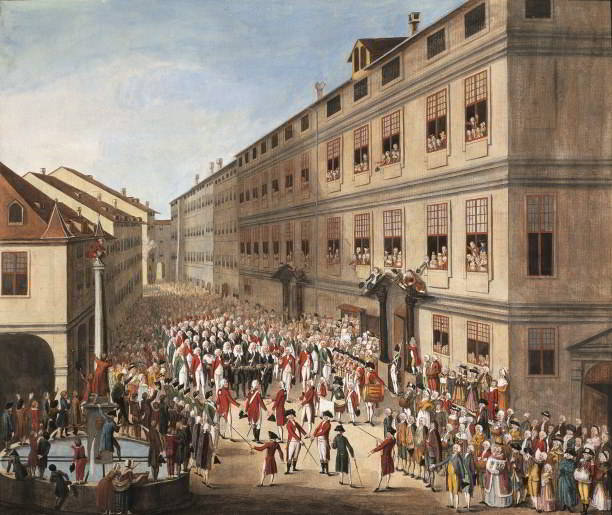 During the era of the Enlightenment the republic of Geneva achieved a prominence in the world it had last experienced in the evangelising decades following Jean Calvin's arrival in the city in July 1536, when it had renounced Catholicism and the shared rule of a bishop and the Duke of Savoy. A number of illustrious Genevans emerged in the 18th century, distinguished in areas including natural philosophy, theology, literature and politics. The latest renaissance owed a debt to Calvin. The famous Genevan Academy, where Calvinist pastors were trained and citizens educated, was called one of the 'eyes' of Europe by Thomas Jefferson as late as the 1790s (the other was deemed to be the University of Edinburgh). Often, as part of their grand tours, distinguished visitors flocked to the city, including large numbers of Britons. Some stayed for many years, such as Philip, 2nd Earl of Stanhope, attracted by the hope that the great physician Théodore Tronchin (1709-81) could cure his eldest son of tuberculosis. Although the boy died in 1763 the family remained in the city until 1774 for the health of their second son Charles, then Lord Mahon, who later became a 'bourgeois' of Geneva.
This article is available to History Today online subscribers only. If you are a subscriber, please log in.
Please choose one of these options to access this article:
Call our Subscriptions department on +44 (0)20 3219 7813 for more information.
If you are logged in but still cannot access the article, please contact us
If you enjoyed this article, you might like these: