Jerome Carson and Elizabeth Wakely explore the mental illnesses suffered by some famous historical figures and consider the impact on their lives and achievements.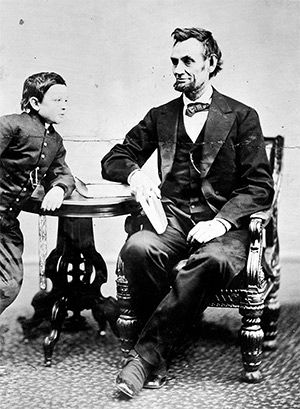 Every schoolchild has, or should have, heard of Winston Churchill, Florence Nightingale, Charles Darwin and Abraham Lincoln, but how many people know that they suffered from mental illness? In 2009 Tony Blair's former communications director, Alastair Campbell, and the writer Nigel Jones wrote a short paper for the Time to Change anti-stigma campaign entitled, 'A World Without: The Fantastic Five'. They argued that, if Churchill, Nightingale, Darwin, Lincoln and Marie Curie had been alive today, the stigma and discrimination that exists towards the mentally ill would have prevented them achieving what they did and that as a consequence the world would have been a different and a poorer place. But it may also be that, despite some hindrances and setbacks, the mental suffering experienced by Lincoln, Darwin, Nightingale and Churchill actually facilitated and contributed to many of their successes and achievements. Such a theory of a creative malady is well known in its application to those in the creative arts but less so for those in other disciplines and in public life. At the outset it is important to bear in mind the caveat expressed by the psychiatrist Anthony Storr: 'In a subject in which so much is controversial, it behoves the psychiatrist and the historian to be modest in their claims to psychological understanding.'

There is no doubt that our understanding of mental illness has advanced considerably in recent decades but, as psychiatrist Professor Norman Sartorius noted in 1999:
This article is available to History Today online subscribers only. If you are a subscriber, please log in [11].
Please choose one of these options to access this article:
Call our Subscriptions department on +44 (0)20 3219 7813 for more information.
If you are logged in but still cannot access the article, please contact us [15]