America has struggled to reform public healthcare for over 100 years and now has a byzantine, costly system controlled by powerful, money-hungry interest groups. Can President Obama deliver reform?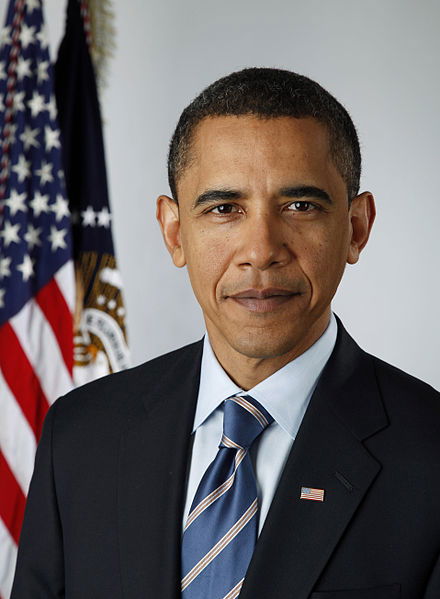 When Barack Obama swept to power in November 2008, he seemed to promise a new start for domestic politics in the United States. High on his agenda was reform of the healthcare system, widely considered to be expensive, underperforming and unfair. America was spending a huge proportion of its national wealth on medical care – 15 per cent in 2005, compared with eight per cent in Britain and 11 per cent in France. Yet unlike European countries with universal coverage, around 46 million US citizens lacked any health insurance. With Obama's thumping majority and a tide of goodwill towards him, expectations of change were high.
Since then reform politics have been a rollercoaster ride. The president's proposals had three basic goals: regulation of the private insurance market, a 'public option' of a state-run health insurance scheme and more compulsion on employers and individuals to purchase coverage. However, the plan quickly generated huge controversy with opponents saying it was tantamount to Soviet-style Communism. For European observers, long accustomed to tax-funded national health services or state-mandated social insurance, this is rather baffling. Why should so many Americans believe universal health coverage poses a fundamental threat to their liberty and why has it been so hard for Obama to deliver his legislation?
History can help us understand the choices which led the US to such a different approach to that of Europe. A useful concept in thinking about this is 'path dependency', the idea that decisions taken early on can significantly constrain possibilities for change later in time. With this in mind, we can look at why national health insurance was rejected by Americans from the early 20th century onwards.
Statutory sickness insurance originated in Germany in 1883, devised by civil servant Theodor Lohmann and implemented by the 'Iron Chancellor' Otto von Bismarck. The principle was that health coverage became obligatory for particular groups of waged workers, financed by employer contributions and employee payroll deductions. Bismarck's goals in delivering welfare benefits were partly to enhance the efficiency with which 'human capital' was managed in an era of dynamic industrial expansion and partly to head off the appeal of socialism. As the system proved broadly successful, other countries began to consider their own versions of it. In Britain it was adopted in 1911 as part of the Liberal welfare reforms, which also included unemployment insurance and old age pensions.
In America, proposals for blue-collar health insurance were made in the 1910s by the American Association for Labor Legislation (AALL), a group typifying the 'progressive' strand in US politics which held that social intervention was needed to ameliorate the damage inflicted by untrammelled capitalism. The market, they suggested, had failed to protect the health of the workforce and American industrial productivity was suffering. But their strategy of presenting a model insurance law for state governments was rejected. Organised labour withheld support for the proposals, arguing that it was nothing but a ploy to avoid paying fair wages. Recent scholarship has also shown that the AALL underestimated the extent to which private insurance schemes were already providing sick pay coverage in many industries. Moreover, American wages were high and many workers could pay their medical bills. However, this 'labour rejection' analysis ignores the fact that trade unions in Britain and Germany had also been unenthusiastic, yet their opposition did not stop determined governments imposing such welfare laws.
So why not in America? Opinion is divided. Marxist historians emphasise that ruling classes used welfare legislation to wean proletarian loyalties away from the lure of socialism, represented in Germany by the Social Democrats and in Britain by the Labour Party. In America, however, socialist politics never took hold so there was no imperative for governments to undercut the left by advancing welfare entitlements.
Perhaps a better explanation lies with political structures and the power of pressure groups to influence law-making. In the US, there were various interests which stood to lose from state intervention. Doctors feared the loss of their freedom to treat and charge patients as they saw fit and their trade body, the American Medical Association (AMA), provided powerful opposition. Employers worried that expenditure on health insurance premiums might undermine competitiveness, while private insurers and pharmaceutical manufacturers anticipated a loss of business. These groups argued that the introduction of statutory health insurance would lead to dependency and to what economists now call 'moral hazard': unwarranted claims and high absenteeism. Such criticisms reached a head after America's entry into the First World War, with health insurance depicted as an insidious German innovation fundamentally at odds with the American way.
The failure of the AALL meant that between the wars most working Americans relied instead on private and voluntary approaches to their health care needs. Public hospitals and asylums remained for the very poor. This system was tested by the Depression of the 1930s, when the medical marketplace was hit hard. Hospital income was rescued by locally-based non-profit insurance schemes called Blue Cross, while the associated Blue Shield provided cover for medical care. Meanwhile, industry-based pre-payment plans became more established. In 1938 the industrialist Henry Kaiser established a fund to provide medical care for workers building the Grand Coulee Dam in Washington State, which led to the birth of Kaiser Permanente, the forerunner of the later Health Maintenance Organisations (HMOs).
However, no progress was made in implementing statutory insurance despite growing support in the New Deal era of the 1930s. This was when the Democratic Party established key elements of America's welfare state, put in place to tackle the distress that followed the Wall Street Crash of 1929. President Franklin Roosevelt briefly considered whether national health insurance should be an element of his 1935 Social Security Bill, which introduced pension provisions and unemployment insurance. However, fearing that it might imperil the bill, he decided against including it. Pro-reform senators brought forward unsuccessful bills in 1939, 1943 and finally 1945, when President Truman lent his support. These repeated congressional defeats meant that, like FDR before him, Truman retreated from the reform agenda. Once again, America put its faith in a private and voluntary sector route towards universal and comprehensive health care.
At this point, the 'path dependency' explanation comes into play. In western Europe politicians and people were already accustomed to compulsory health insurance. Moreover, the resistance of groups such as doctors had been partly overcome. It was therefore not such a big leap to legislate in the 1940s for a larger state role, whether through the tax-funded NHS devised by Britain's Aneurin Bevan, or through extending the reach of insurance, as under France's Sécurité Sociale, introduced by President de Gaulle. In the US, by contrast, there was no prior popular acceptance and the fears of opponents were undimmed. Nor, unlike in Europe, had the political left entirely embraced the goal of a bigger welfare state. Instead, American trade unions had accommodated themselves to the market by demanding that employers provide health benefits within remuneration packages. Thus the favourable labour market conditions of wartime had seen a huge expansion of voluntary coverage, so that by 1945 there were 15.7 million people enrolled in Blue Cross schemes.
That said, path dependency does not really explain why popular, competent politicians failed to overcome the odds against them. Why, despite Democratic electoral successes and the trauma of depression and war, could Roosevelt and Truman not assert their wills? A fuller explanation demands the 'institutionalist' and 'pressure group' explanations.
The key point is that the political institutions of the US tend to impede deep and contentious reforms. Indeed, the separation of powers between the executive, Congress and the Supreme Court was designed to provide checks and balances on over-mighty presidents. Nor can US presidents always count on the support of their own members in Congress. Meanwhile pressure groups wield considerable influence over decision-making, with contributions to campaign funds giving politicians an incentive to block reform. Contrast this with Britain where the 'first past the post' system frequently delivers governments with clear working majorities.
In the 1930s and 1940s congressional opposition to the US president came from conservative Southern Democrats, who were expressing the political wishes of a range of interest groups, notably those of the AMA. National health insurance, US doctors worried, would curtail their medical autonomy and reduce them to the status of salaried employees. They launched a series of propaganda drives, a favourite theme being that national health insurance was 'un-American', the contrast drawn first with German medicine under Nazism then, as the Cold War began, with Soviet Communism.
In the 1960s, however, the US state finally extended its role through the Medicare and Medicaid programmes. Once again the Democrats were in power and once again a president, Lyndon B. Johnson, backed the proposals. This time, though, various factors undermined the capacity of interest groups to block change. First, demographic and scientific factors combined to expose the limits of markets as providers of health care: the elderly population was booming and technological and pharmaceutical innovation both increased costs and raised expectations about what medicine could deliver. The problem of health cover had therefore returned to the political limelight. The intellectual mood had also changed in the era of Kennedy progressives: President Eisenhower's Great Society of the 1950s, founded on industrial prosperity and mass consumerism, had not, they argued, solved all America's social problems. This time the reformers adopted a more subtle strategy, pressing not for universalism, but rather for incremental changes that would be politically more palatable. The economic context was also favourable with America enjoying a golden age of growth before the burden of Vietnam and the oil crisis of the 1970s. Finally, doctors were won round because the organisation of Medicare seemed to promise a fillip for their incomes, since the state would reimburse them according to their 'customary' fees.
So with this benign combination of factors, America had arrived by the mid-1970s at a mixed economy of health care which apparently satisfied all citizens: the poor through Medicaid and public hospitals, the elderly through the respectable channel of Medicare, the working and middle classes through HMOs (developed under legislation passed by President Nixon) and workplace-related insurance and the wealthy through private insurance or direct payment. Unfortunately, the cracks in the system soon began to appear. Public expenditure shot up to meet Medicare payments as both hospitals and physicians increased their activities. Meanwhile the structure of the private healthcare industry changed, with small institutions superseded by large, profit-hungry corporations running hospital chains. This was the point at which US health spending began its relentless upwards course, rising from 5.6 per cent of GDP in 1966 to 8.1 per cent in 1976 and reaching 13.2 per cent in 1996. Medicaid, meanwhile, remained an incomplete solution as the right of states to determine eligibility could lead to the exclusion of groups such as two-parent families, childless couples and widows. President Reagan acted in 1983 to stem the Medicare/Medicaid budgets, introducing the 'Prospective Payment System', which pegged costs of reimbursement to doctors. But this was only a partial brake.
The next attempt at a solution was the Clinton Plan of 1993, with its 'third way' goal of 'managed competition'. A more tightly regulated private health insurance sector would remain dominant, supplemented by new state-level 'health purchasing alliances', while mandatory employer contributions would ensure universal coverage. Once again though, the absence of party unity undermined support in Congress with conservative Democrats too ready to concede to the interests of employers on whom they depended for funding. The labour movement, bruised by the president's embrace of free trade, was also unsupportive and other groups which stood to gain, such as senior citizens, hung back for fear that Medicare might be cut to pay for the reform. Without a pro-reform coalition to foster support at the grassroots, public sentiment was easily swayed by the opposition which, true to historical form, swiftly entered the political arena with well-funded campaigning. Four other factors were in play: first, the level of government debt meant this was not an economically propitious moment for anything which might raise public expenditure; second, the detail of the plan was complicated and the president was slow to start explaining it to the people; third, he delegated the framing of the plan to Hillary Clinton and an inner circle of advisers rather than to Congress and thereby failed to forge a broader consensus; and fourth, the Republican Party seized on the health issue as a platform for a personal attack on Clinton, charging him with secretive policy-making and with imposing 'big government' on Americans.
Where does all this leave Obama's America? The path dependency analysis tells us why healthcare reform is such a challenge. At each fork in the road the private health insurance industry emerged stronger and now forms a huge opposition lobby. This means that pro-reform politicians now regard a European-style NHS or social insurance scheme as unfeasible. The institutional structure still means the president can't count on party unity, which encourages the hostile propaganda of interest groups and Republican adversaries. They, in time-honoured fashion, maintain that a state plan would be un-American. Meanwhile the government debt racked up from bailing out the banks makes this, once again, an inopportune economic moment to propose a 'public option'. However, Obama has learnt enough from history to dodge some of Clinton's errors. He has set broad policy goals and then left it to congressional committees to work out the detail while actively selling his plan to voters. Then, with asture political management, he has swayed enough Democratic opponents to make a modified healthcare bill in 2010 a real possibility. Will this be the year that America finally breaks with the trajectory of the 20th century?