England, Land of Lost Content
England has been conflated with Britain for so long that unravelling English history from that of its Celtic neighbours is a difficult task. Paul Lay considers recent histories of England and its people.
This is part three of a four-part series about Britain's history. See also: Cymru am byth? and Scotland: A Truer Picture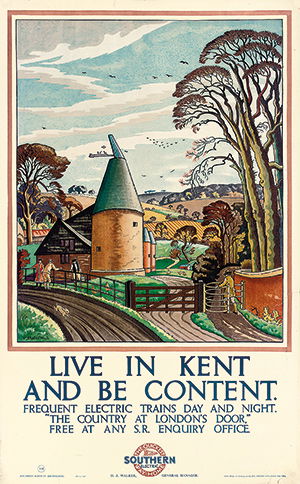 The best place to begin to grasp the nation's complicated past is the New Oxford History of England, which replaced the collection edited by George Clark, completed after 30 years in 1965. It has the virtue of an inconsistency of voice that suits the complexities and contentions of English history.
Perhaps the most enjoyable of its volumes is Boyd Hilton's A Mad, Bad and Dangerous People? England 1783-1846 (2006). Beautifully written, it is relatively conservative in its emphasis on high politics and the south-east of the country and charts how a canny political elite enabled a moral reformation prompted by revolution in the Americas and, more alarmingly, France. As a result, the mad, bad English became less dangerous and more respectable, at least at home. It is a story also told well, and more succinctly, by Ben Wilson in Decency and Disorder: The Age of Cant 1789-1837 (Faber, 2008).
Paul Langford's preceding volume in the Oxford series, A Polite and Commercial People: England 1727-1783 (1989), offers a very different perspective. There's less high politics, more social history (reflecting trends among historians generally) and an emphasis on the commercial revolution with its attendant growth in prosperity and the remarkable social and intellectual vitality that so entranced visitors like Voltaire. The heroes of the book are the self-made men who pioneered the industrial and financial revolutions. The villains, by omission, are the aristocracy.
Langford attempted to identify national characteristics more explicitly in his Englishness Identified (OUP, 2000), considering, for example, why the English, uniquely, resort to a capital for the personal pronoun 'I'; their proclivity for fast walking (a slower gait marked the Welsh 'as a lazy people' according to Adelaide, Marchioness of Melville); and the obsession, which persists, with living vertically in houses rather than horizontally in flats (the very word 'flat' had to be imported from Scotland, as was 'apartment' from France). 'Not to be dancing a jig and on our knees in the same breath' was part of their 'politics and religion'. The English considered themselves exceptional.
The foundations for this exceptionalism were traced by Alan Macfarlane in his controversial work of 1978 The Origins of English Individualism (Blackwell), which, using the rich local archives of one of the best documented societies on earth, argued that the assertive and materially minded character identified with the English at the time of the Industrial Revolution could be traced back a further five centuries, evident in patterns of individual ownership, active land and labour markets and highly mobile populations.
Macfarlane's thesis became associated with Thatcherism, soon to be in the ascendant, though its arguments are mirrored in part in the writings of E.P. Thompson, whose coupling of Marxism and Humanism found its most remarkable expression in The Making of the English Working Class, 1780-1832 (Allen Lane, 1963), which emphasised the extraordinary agency of the lower orders during the troubled period between the loss of the American colonies and the Great Reform Act: 'The working class made itself as much as it was made.' Raphael Samuel, in his magnificent, wide ranging two-volume Theatres of Memory (Verso, 1994 and 1998), the second of which was presciently subtitled 'Unravelling Britain', emphasised that history was a 'social form of knowledge', pleaded for a greater engagement with the public and wrote with enthusiasm on history teaching and the growing interest in heritage; the National Trust now has considerably more members than all three major political parties combined. They will enjoy Harry Mount's quietly erudite How England Made the English: From Hedgerows to Heathrow (Viking, 2012), an engaging overview of England's many layers of built environment. A more cynical but no less perceptive take on the heritage industry can be found in Patrick Wright's On Living in an Old Country (Verso, 1985), as well as the 'psychogeographical' writings of Iain Sinclair.
There is a perception among some commentators that the English are uniquely ignorant of their history, a fact hard to square with the centuries' old tradition of narrative history and public engagement by historians. Nevertheless, the desire to give the English an updated and accessible version of their 'island story' has resulted in a number of recent books by popular historians such as Simon Jenkins, Peter Ackroyd and Roy Strong. Jenkins' A Short History of England (review follows this round-up) is a competent overview of the nation's past, appropriate for an intelligent 14-year-old, though it is sobering to think that a generation ago they would have been reading Trevelyan or Asa Briggs. Both Ackroyd, whose Foundations (Macmillan, 2011) is the first volume in a six-part history of England from 'time out of mind', and Strong, in his Visions of England (Bodley Head, 2011), are comfortable with myth. Ackroyd's England is Blakean, mystical, poetic, while Strong is more ideological – like Eliot he is 'a classicist in literature, royalist in politics, and Anglo-Catholic in religion'. Both are worth reading, but confirm more than they illuminate.
An antidote to such certainty can be found in Myths of the English (Polity, 1992), edited by the late Roy Porter, which includes a superb essay by Clive Emsley on the changing nature of policing in England, from the violent crudities of early Victorian England to the gentle 1950s persona of PC Dixon (fictional but rooted in reality), a process now evidently in reverse. Peter Mandler's The English National Character: The History of an Idea from Edmund Burke to Tony Blair (Yale, 2007) is similarly questioning, rooting modern English identity in the Victorian obsession with the Anglo-Saxons, its status diminishing to the point where, nowadays, any secure identity has all but disappeared. Brilliant scholar though he is, Mandler admits that: 'It took me a while to work out what this book was going to be about.' God help the rest of us.
For, if the English, as Disraeli said, 'are a difficult people to move', they are also difficult to define. Their elusiveness is often best captured by the novelist or the poet, which may be why many of the most incisive recent engagements with English national identity have come from scholars who straddle the boundaries of literature and history, such as Alexandra Harris, author of Romantic Moderns: English Writers, Artists, and the Imagination from Virginia Woolf to John Piper (Thames and Hudson, 2010) and Stephen Medcalf, whose essays, collected in The Spirit of England (Legenda, 2010), reveal an eccentric, brilliant mind, especially perceptive on the links between English identity and religion. Robert Colls, though more of a traditional historian, also switches between the two disciplines and it is he who has produced the best recent work on the topic. Politically radical but socially conservative, his Identity of England (OUP, 2002) confronts the regret, melancholy and loss that is not only characteristic of English art, literature and music, but informs the dysfunctional relationship between the urban environment in which most of the English live and the increasing fetishisation of the countryside. 'The demise of what is industrial and the industrialisation of what is rural', writes Colls, ' has thrown one great national relationship into confusion.' Along with much else.
If you enjoyed this article, you might like these: