Mothering India
The Theosophists Helena Blavatsky, Annie Besant, Margaret Cousins and others went to India at the end of the 19th century to search for God and universal brotherhood in the Hindu tradition. They also ended up supporting women's rights against contemporary Hindu practices. Mark Bevir explores the tensions between their fascination with traditional culture and the reforming zeal of their proto-feminism.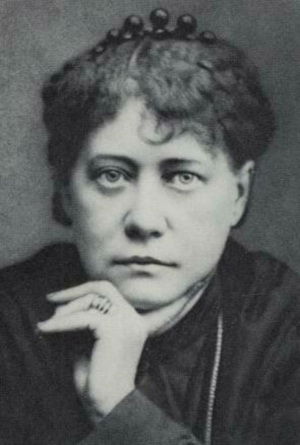 'A strange and incredibly unjust fate has befallen the women of India, in all that concerns their living conditions,' wrote Madame Helena Blavatsky in 1879 in one of a series of travel articles From the Caves and Jungles of Hindustan. Blavatsky (1831-91) was particularly outraged by the local marriage customs. She reported weddings between a ten-year-old girl and a fourteen-year-old boy, a five-year-old girl and a seven-year-old boy, and a two-and-a half-year-old girl and a five-year-old boy. She contrasted the fact that some male Hindus could have more than one wife – and that all men were allowed to remarry should they become widowers – with the 'unconditional social death' that awaited widows, who were barred from remarrying even if they were merely betrothed and just three years old. The widow, Blavatsky complained, is visibly marked and socially ostracized: she has to shave her head, to forgo any adornments, and to dress solely in white; she is excluded from temples and religious festivals; she 'sleeps, eats and works separately' since 'her touch is considered impure for seven years'.
This article is available to History Today online subscribers only. If you are a subscriber, please log in.
Please choose one of these options to access this article:
Call our Subscriptions department on +44 (0)20 3219 7813 for more information.
If you are logged in but still cannot access the article, please contact us
If you enjoyed this article, you might like these: