Coming to Terms with the Past: My Lai
Kendrick Oliver revisits the scene of a massacre that became a watershed in public perceptions of the Vietnam war.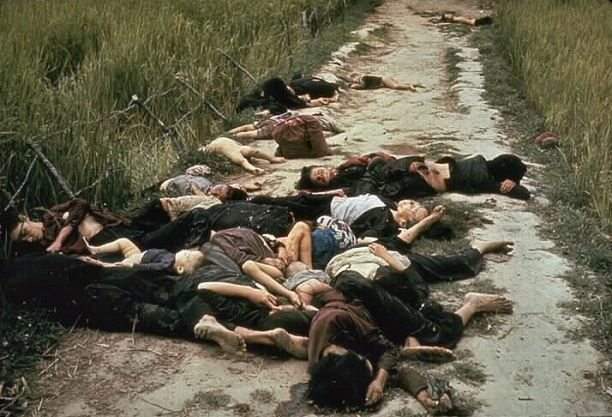 On the morning of March 16th, 1968, the men of Charlie Company, 11th Light Infantry Brigade, Americal Division, US Army, entered the hamlet of Tu Cung, in the village of Son My, on the coast of central Vietnam. The company was assigned to a temporary battalion-sized unit named Task Force Barker, and it was led by Captain Ernest Medina. In charge of the company's 1st Platoon was Lieutenant William Calley. Inside Tu Cung the company encountered no enemy forces, no opposing fire of any kind. Its only casualty was self-inflicted. Nevertheless, by early afternoon, well over 300 residents of the hamlet lay dead. Those killed were predominantly women, old men or small children. A number of the women had been raped before being killed. Other victims had been tortured and mutilated, then killed. Much of the killing, though not all, had occurred in the sub-hamlet of Xom Lang, known to the Americans as My Lai (4). Much of the killing, though not all, had been conducted by 1st Platoon. That same morning, a mile or so away, another Task Force Barker unit, Bravo Company, killed close to a hundred civilians in the sub-hamlet of My Hoi, Co Luy hamlet, known to the Americans as My Khe (4).
This article is available to History Today online subscribers only. If you are a subscriber, please log in.
Please choose one of these options to access this article:
Call our Subscriptions department on +44 (0)20 3219 7813 for more information.
If you are logged in but still cannot access the article, please contact us
If you enjoyed this article, you might like these: