Propaganda in the Balkans: The Fourth Arm
'Black' propaganda in south-east Europe took many forms during the Second World War. Ioannis Stefanidis looks at top secret British attempts to undermine Nazi domination of the Balkans via the airwaves.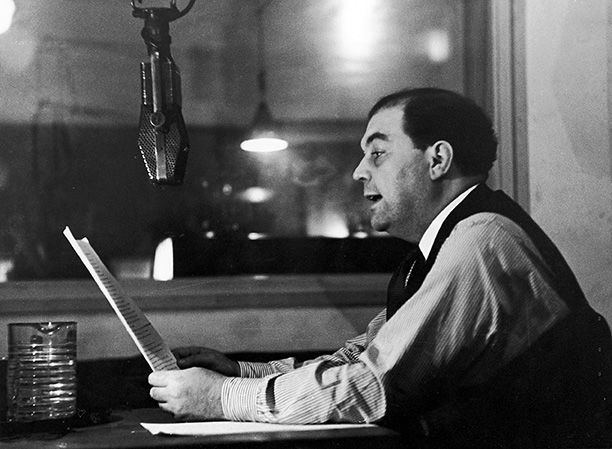 During the Second World War propaganda constituted an essential instrument of 'political' or 'psychological' warfare – the first term preferred in British usage, the second in American. Having tested it in the Great War with considerable success, the British government proclaimed this form of waging war in 1939-45 to be its 'fourth' or 'fifth fighting arm' – depending on whether one added 'economic warfare' to the army, the navy and the air force. According to a wartime definition its basic aim was to break the enemy's morale and ultimately the will to fight and, in so doing, boost the morale of friendly elements under enemy occupation. On this basis a tenuous distinction was drawn between 'propaganda' and 'publicity': the former was directed to the enemy and was deliberately 'belligerent' and subversive, the latter to a friendly or neutral population and was 'persuasive', 'conciliatory', aimed at building confidence and mutual goodwill. A further distinction emerged between 'white' or 'overt' propaganda, aimed at building up its source, which it explicitly acknowledged, and 'black' or 'covert' propaganda, attributed to a source other than its true one.
This article is available to History Today online subscribers only. If you are a subscriber, please log in.
Please choose one of these options to access this article:
Call our Subscriptions department on +44 (0)20 3219 7813 for more information.
If you are logged in but still cannot access the article, please contact us
If you enjoyed this article, you might like these: