Still Sacred? The Coronation Rite
As Elizabeth II celebrates 60 years on the throne, Ian Bradley looks at the fundamentally religious nature of monarchy and the persistence of its spiritual aspects in a secular age.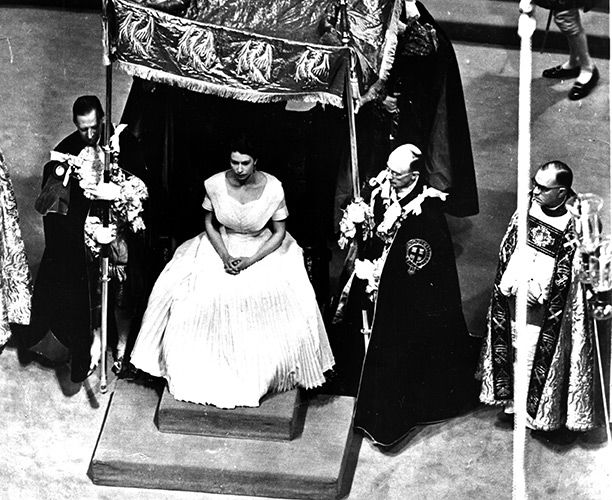 Elizabeth II's diamond jubilee will inevitably focus attention on many aspects of the history of the monarchy. Often neglected but lying at the heart of the institution as it has evolved over the centuries is its spiritual and religious dimension.

It is appropriate that the central focus of the holiday weekend marking the 60th anniversary of the Queen's accession is the service of thanksgiving in St Paul's Cathedral on Tuesday June 5th. It is in appearances at church, whether they be coronations, royal weddings, funerals or national services of remembrance and thanksgiving, that the monarchy is at its most visible and exercising its most obviously representative role. Such occasions bring moments of national consecration and perhaps come close to embodying a latent folk religion that still has the power to stir and move even in our supposedly secular age.
This article is available to History Today online subscribers only. If you are a subscriber, please log in.
Please choose one of these options to access this article:
Call our Subscriptions department on +44 (0)20 3219 7813 for more information.
If you are logged in but still cannot access the article, please contact us
If you enjoyed this article, you might like these: