When was David Hume really born?
May 7th, 2011, marked the 300th anniversary of David Hume's birth in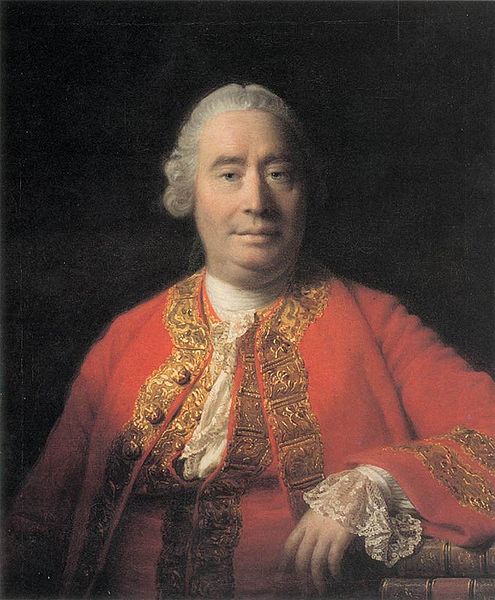 Edinburgh. There has, however, been some confusion surrounding the date of his birth because the calendar in use in Britain when he was born was changed during Hume's lifetime. Parliament reformed the calendar in September 1752, when Hume was 41, to bring the British calendar in line with the predominant Gregorian calendar used on the continent. The reform eliminated 11 days of that year: when people went to bed on the night of September 2nd, they woke the next morning on September 14th. Hume was thus born on April 26th in the Old Calendar, but according to the reformed calendar his birth date was May 7th. Further information is available on the website of the Hume Society.
Hume is mostly remembered as a philosopher and prominent figure of the Scottish Enlightenment. However, his philosophical views were profoundly influenced by his study of history - as Irene Coltman Brown shows in this article from our 1981 archive.
Hume studied the 'New Philosophy' derived from Locke, Newton and Descartes at the University of Edinburgh before he was twelve (at the time, the usual age to attend university was 14). He then joined a merchant's office and travelled to La Fleche in the Pays de la Loire region in north-western France, where he wrote A Treatise of Human Nature (1739), aged 26. In his Treatise, Hume investigated human cognition, emotions and moral ideas in an effort to ascertain the psychological basis of human nature. Rejecting the views of rationalist philosophers such as Descartes, he concluded that desire rather than reason governed human behaviour.
He reworked some of these ideas in An Enquiry Concerning Human Understanding (1748) and argued that there was no logical security in the modern European's faith in cause and effect. The moderns prided themselves on studying the world in the light of science and reason; however they only believed that a certain cause would have a certain effect because it had always done so. Hume argued that there was no guarantee that this would always be the case. He concluded that: 'All inferences from experience, therefore, are effects of custom not of reasoning.' He also rejected the existence of innate ideas claiming that humans only have knowledge of things that they directly experience.
He began work on his History of England, in which he charted events from the invasion of Julius Caesar to the Revolution of 1688, whilst he was a librarian to the Edinburgh Faculty of Advocates. He worked on the book for fifteen years, during which time he became involved with many of the figures of the Scottish Enlightenment in Edinburgh. The History of England contained over a million words and was published in six volumes between 1754 and 1762. Between his death and 1894, at least 50 editions of his History of England were published. On the anniversary of his birth, it is important to remember that Hume was as much a historian as he was a philosopher.