Magna Carta: Law, Liberty, Legacy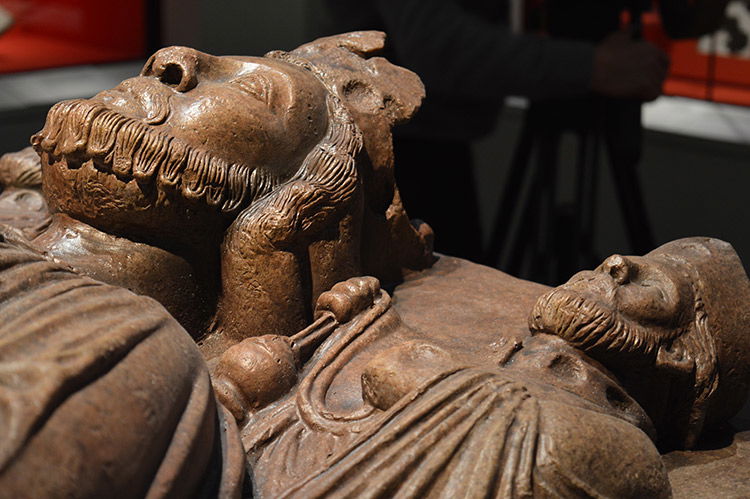 Magna Carta was annulled by the Pope within ten weeks of being written. Considering how short-lived its life was, its enduring legacy is perhaps surprising. It is this legacy which is the focus of the sweeping new exhibition at the British Library, Magna Carta: Law, Liberty, Legacy. Ostensibly about one text – the largest exhibition 'ever devoted to a single sheet of parchment' – it is about so much more than that. It is about our ongoing and ever-changing relationship with Magna Carta and how it stands as a symbol for democracy and justice, regardless of its actual contents or its effectiveness in 1215.
This exhibition showcases the persistent power of Magna Carta as both a myth and a manifesto, showing how, for 800 years, it has been used as a tool and symbol for all kinds of movements and causes: by the suffragettes, as a building block of the American Constitution and in defence of Nelson Mandela in the Rivonia trial of 1963-4.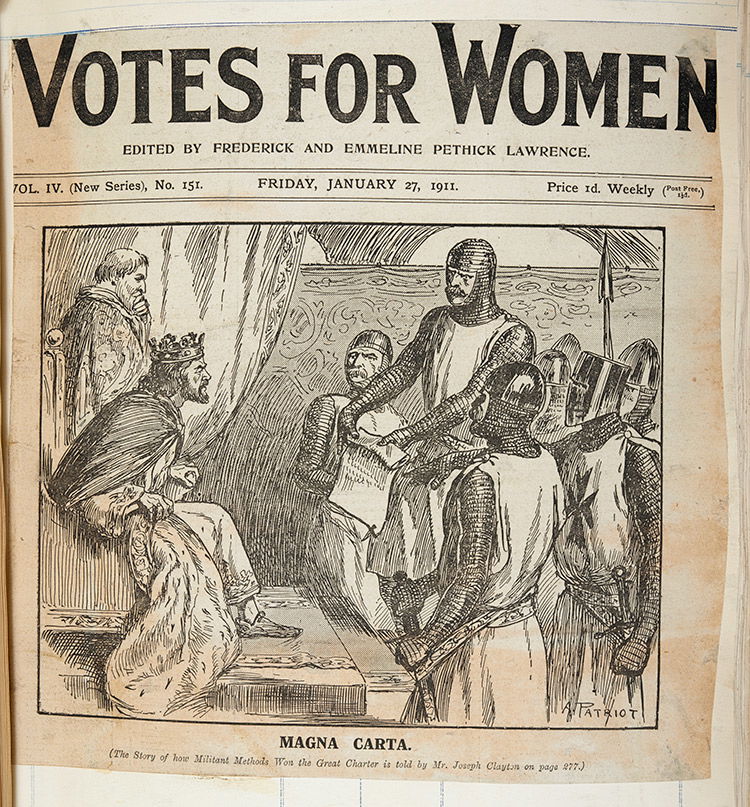 The wide range of exhibits includes manuscripts, artefacts, portraiture and film, starting with the Anglo-Saxon law codes, which the writers of Magna Carta drew on and emulated, and leading to letters from Oswald Mosley's family protesting his and his wife's imprisonment as a breach of Magna Carta and correspondence from Winston Churchill proposing the United States be presented with a copy of Magna Carta to foster Anglo-American relations.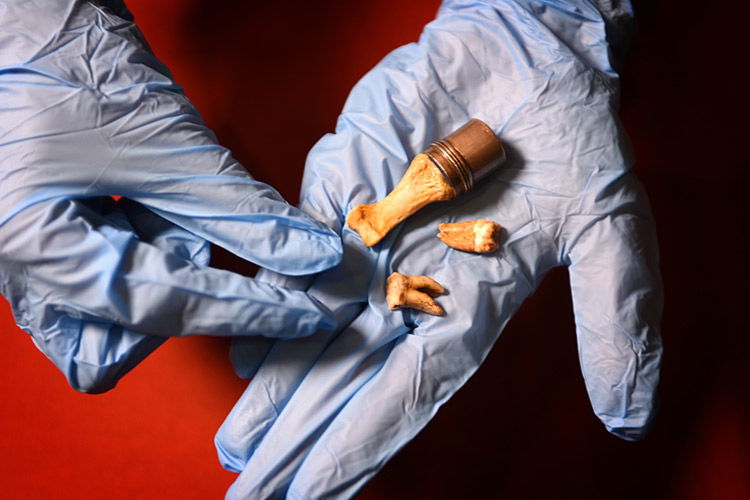 Amongst this wealth of exhibits – including two of the four surviving copies of the 1215 Magna Carta – the highlights may be Thomas Jefferson's handwritten draft of the American Declaration of Independence and a copy of the Bill of Rights, both making their first appearance in the UK and fantastic to see surrounded by their antecedents. Another memorable highlight is the thumb bone of King John along with two of his teeth, taken from his skeleton when the tomb was opened in 1797 and quietly returned to Worcester Cathedral in the 1950s. These items in particular demonstrate the scope of this exhibition: it gets as close to the meeting at Runnymede as possible, showing all the documents connected with that moment, and stretches out across the world, following the spread of Magna Carta's influence to the present day.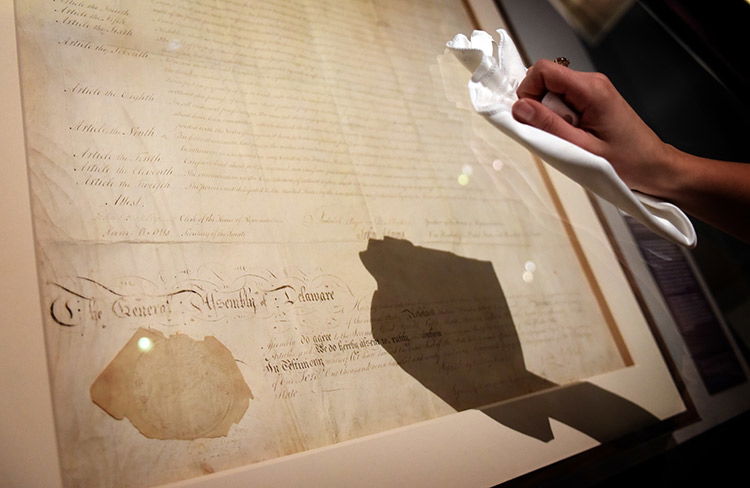 Four years in the making, this exhibition is a huge success, encompassing 1,000 years of political and cultural history with a surprising and impressive array of items. It would be easy, having seen it, to spend days revisiting each piece to view it in a new light and revisiting assumptions about Magna Carta, one of the most famous documents in English history, which might not be what we thought it was.
Magna Carta: Law, Liberty, Legacy is at the British Library, London until September 1st, 2015.
Kate Wiles is a contributing editor at History Today.