Photographs of London Then and Now
The Museum of London has released an updated version of its wonderful Streetmuseum app, which overlays images of the past onto the present-day city.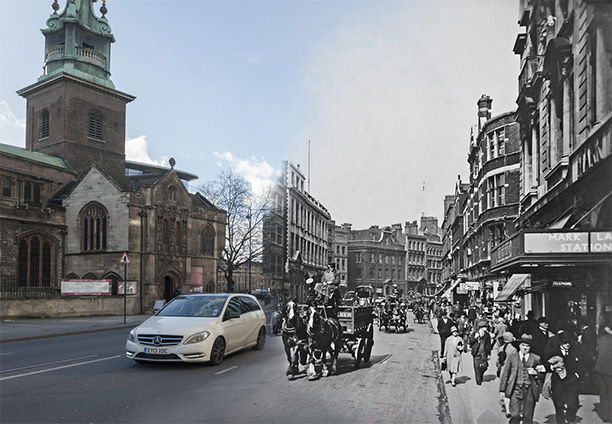 To mark the occasion they've released a series of images blending old photographs with contemporary ones, as shown above.
See more photographs at the BBC.
The update brings in 100 new images of the capital, along with links to more information on the Museum's website and to buy prints.
The app is available for iOS (iPhone, iPad and iPod Touch) and Android devices.