Satirical Prints of 19th-century Asia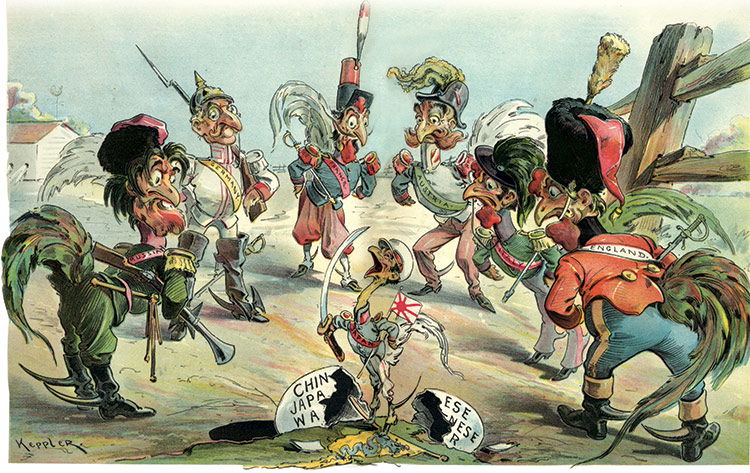 The cover story of our March issue sees Thomas DuBois explore Asia's role in the late 19th and early 20th centuries, and in particular how Asia played a significant role in transforming the private commerce of Europe into the first truly global order.
The tumultuous events of the period, including the Sino-Japanese War of 1895, proved a fertile source of inspiration for cartoonists and illustrators. Some of the more revealing ones are included in this slideshow. Most of the Western ones are from the magazine Puck, while the Japanese propaganda prints are from the hand of Kiyochika Kobayashi.