'Never Such Innocence Again: The First World War'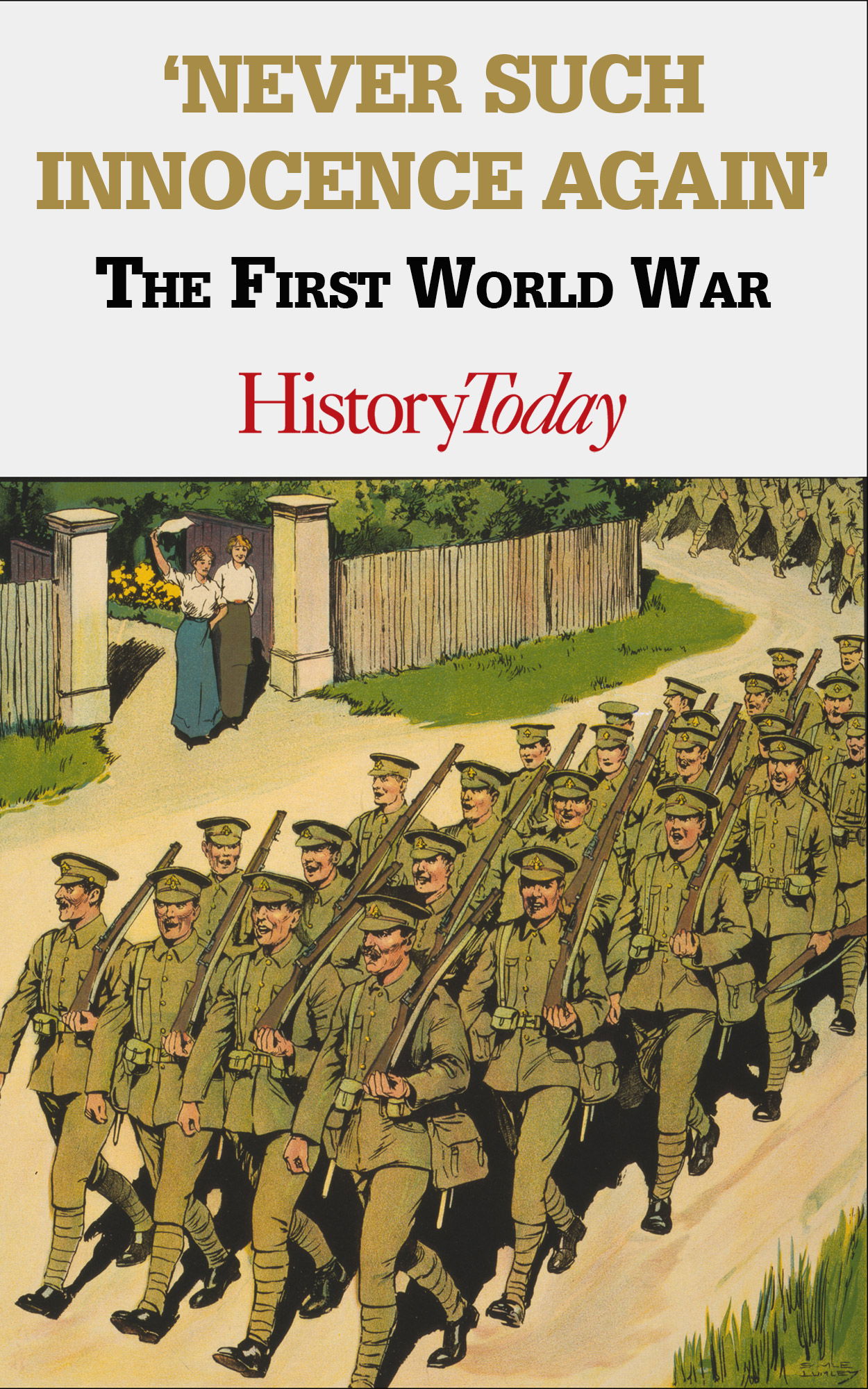 'Never such innocence again', wrote Philip Larkin as he imagined the crowds of young men at the Oval and Villa Park, whose ideas of combat as cricket and football was soon to be exchanged for industrial warfare, But historians slowly began to reveal a conflict that could no longer be reduced to the certainties of good and evil, master and servant, innocent and guilty, and their striving for a more complete and complex picture is apparent in this collection of articles on the First World War from the archives of History Today.
From the origins of the conflict, to the genesis of the Western Front, through the economic consequences and the intimacies of the combatants' communications with home, this book offer an extraordinary range of topics and a real sense of the shifting historiography of the First World War, shifts that will continue as long as the War to End All Wars is discussed.
All of our ebooks are available to buy in the Amazon Kindle store. They are designed to work with the Kindle, and are also available on iPhone, iPad, PC, Android and Windows Phone; simply download the appropriate Kindle App for your device.
Buy this ebook from the Amazon store in your country:
United Kingdom | USA | France | Deutschsland | Italia | España