Slideshow: Cecil Beaton - Theatre of War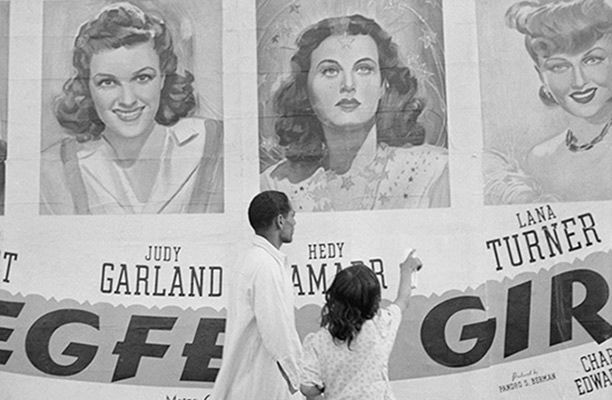 Writing to the young photographer Cecil Beaton in 1930 Anita Loos, the American author of Gentlemen Prefer Blondes, chided her young friend that he was at 'the crossways between being an artist and a dilettante'. Certainly Beaton's interests at the time appeared tightly focused on the Bright Young Things he was gaining a reputation for photographing and the glitzy, perfumed world they inhabited. Whether or not he took Loos' criticism to heart, this new exhibition at the Imperial War Museum of Beaton's wartime photographs shows him journeying a very different path to the one she feared.
Following the outbreak of the Second World War Beaton wrote offering his services to Ken Clark, in charge of home publicity at the Ministry of Information. Clark (in another life Director of the National Gallery) replied that Beaton's photographs were 'most beautiful', asking if he might buy one 'representing a magnolia tree and just like a Graham Sutherland'.
Beaton was subsequently commissioned by the Ministry on photographic missions in Britain, the Middle East, India, Burma and China. He also travelled to Europe, Africa and America. Though his wartime photographs aren't totally unknown (one or two, such as Eileen Dunne in the Hospital for Sick Children, 1940, have become clichés) the exhibition reveals the scope of his dedication and effort and the huge array of work he produced, much of which has not been widely seen.
In March 1942, for example, he embarked on a three-month trip to the Middle East, where he took 'around 10,000 photographs' on a single Rolleiflex camera. He appears to have found the Arab world particularly alluring and the selection of these pictures is among the finest in the exhibition. Subjects range from Palestinian street urchins and handsome Yazadee tribal recruits at RAF Habbanya, to the doomed boy-king Faisal II in Baghdad and Lady Dorothea Russell, doyenne of Cairo's Music For All. In Libya, his intimate groupings of British desert soldiers contrast with abstract shots of bomb damage in Tobruk, looking very much like avant-garde theatre sets.
Beaton's theatrical eye defined his photographs as well as his wider career. As the exhibition title suggests, his gift was to spotlight the drama of war. But the absence of brutality and ugliness in these pictures is almost as shocking as their beauty.
The Ministry of Information later passed the photographs to the Imperial War Museum. In 1974, viewing his wartime endeavour for the first time in 30 years, Beaton wrote in his diary: 'The sheer amount of work I had done confounded me'.
Cecil Beaton: Theatre of War is at the Imperial War Museum, London until January 1st, 2013