The Diamond Jubilee: British Coronation History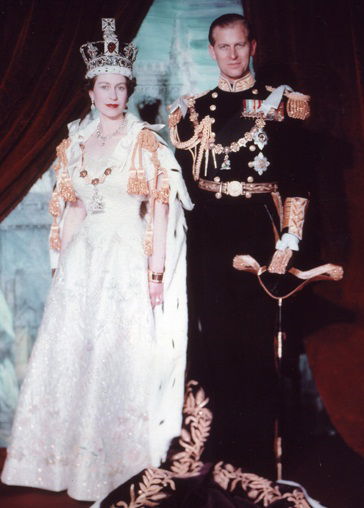 To mark the Diamond Jubilee, here are some articles from the History Today archive examining past coronations, Elizabeth II's reign and the Royal Family today.
As the Queen celebrates 60 years on the throne, Ian Bradley looks at the fundamentally religious nature of monarchy and the persistence of its spiritual aspects in a secular age.
While Britain prepares for the Diamond Jubilee, newsagents' shelves are stacked with books, supplements and one-off publications marking the occasion. Luci Gosling notes that the abdication crisis of 1937 forced a royalist magazine to present a different face to the world.
Commentators repeat with regularity the claim that the Queen's greatest achievement, besides simple longevity, is her modernisation of the monarchy. But, says Dan Jones, she still owes a great deal to her medieval predecessors.
A humorous history of the Queen's reign at the Cartoon Museum in London ranges from the affectionate to the critical, reflecting both the changing view of the monarchy from 1953 and the way cartoonists have been allowed to show the monarch herself.
On June 2nd, 1953, Queen Elizabeth II was crowned in Westminster Abbey. Lord Wakehurst (1895-1970) made a series of short films about the death of King George VI and Queen Elizabeth II's accession and coronation.
In 1420 the boy-king Henry VI was crowned King in England and in France. But the symbols of regal majesty at his Coronations, argue Dorothy Styles & C.T. Allmand, could not disguise the fragility of the union.
Richard Cavendish describes the coronation of Queen Anne on April 23rd, 1702. He also revisits how George III was crowned on September 22nd, 1761, aged 22. One of the longest reigns in English history was under way.
Lynne Vallone reviews the life of Queen Victoria, the woman who occupied the throne longer than any other individual, and considers the tensions between her private and public selves.