Audio: Richard Jones on the Luddites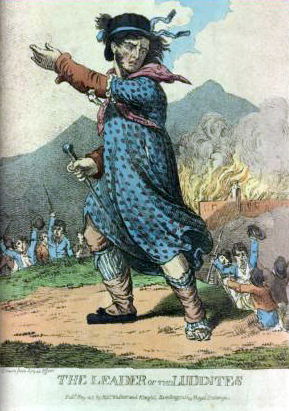 On BBC Radio 4's Today programme this morning, James Naughtie and Sarah Montague were joined by Dr Katrina Navickas, lecturer in history at the University of Hertfordshire, and Richard Jones, who talked about his new research into the Luddite movement, which is published in the May issue of History Today, out next week.
Mr. Jones discusses the legacy of the Luddites, which, he argues, was in fact not a working class movement but one made up of a more skilled set of people, and suggests that it actually failed in its principle aims. He also makes the case that the Luddites' reputation for being anti-technology is a historical misnomer.
You can listen to the interview on the BBC iPlayer (UK only*; the interview begins at the 2h48m mark), while Mr. Jones full piece, 'The Luddites: At War with the Future', will be published in the May issue of History Today, out April 19th. Subscribe now and ensure you receive a copy.
*Seems the interview might be able in other countries, as the top comment below suggests.