Edward VIII: Backing the Wrong Duke
Anne Sebba revisits Michael Bloch's article, first published in History Today in 1979, on the historian Philip Guedalla's enthusiastic but misguided support for his friend, Edward VIII.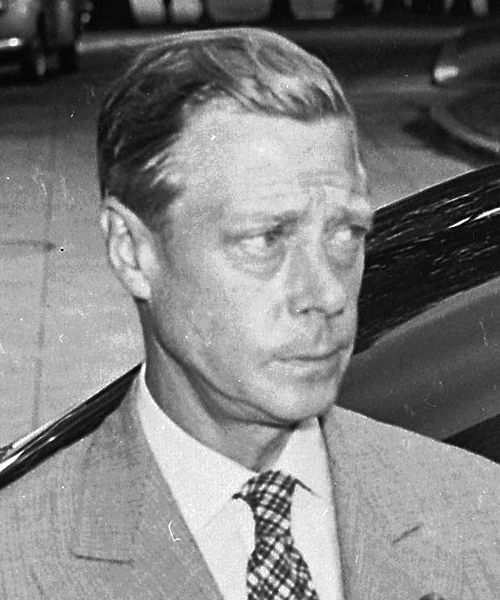 Michael Bloch's essay on the almost forgotten historian, Philip Guedalla (1889-1944), and his defence of Edward VIII is a timely reminder of the king's youthful charm and glamour, today qualities harder than ever to associate with the king who died in France in 1972 in a welter of bitterness and recrimination. He had ruled for just 326 days but was never crowned.
'When Edward succeeded in January 1936,' wrote Bloch, 'Guedalla greeted the new reign with jubilant enthusiasm.' This was only in part because he hoped for an official appointment. Guedalla, the Balliol-educated brilliant wit, barrister, would-be Liberal politician and one of the most popular historical writers between the wars, was also, according to Bloch, 'one of the most delightful men in London Society'. Guedalla genuinely admired the prince 'with whom he shared certain qualities: an outspoken impatience with cant, an exuberant sense of adolescence in middle age ...Above all the modern, 41-year-old monarch was a man after his own heart and an almost miraculous relief from the tired, slow, incompetent old men who were governing Britain when he came to the throne.'
The two men got to know each other after Guedalla went on a cultural mission to Argentina, a country with strong British commercial interests. This led to the founding of the Ibero-American Institute of Great Britain, through which Guedalla, as director, had about a dozen interviews a year with the prince between 1931 and 1936. Bloch believes the institute played a key role in promoting British social and cultural influence in South America.
The Abdication came to Guedalla as a shattering blow – more of a deposition than an abdication was his verdict. The debacle was so swift that when Edward made his farewell broadcast at Windsor Castle and sailed off in the night to await marriage to 'the woman I love' there was much still to be agreed about his future. But leaving for a life of exile was never what the duke had intended. He believed that, once married, he would be able to return to England, live at Fort Belvedere in Surrey and be given useful tasks befitting a former monarch supporting a younger brother. Initially the nervous new king and his queen did not want them back in case their appearance, by reminding the British public of the lost glamour and promise of reform, might destabilise the monarchy. When war came, the duke's defeatist talk meant it was more important than ever to keep the couple away. Abandoned without advisers, their reputations were easily tarnished.
It might have been expected that in the 21st century, as new papers have been released following the death of the Queen Mother, the shine would return, as it was no longer necessary to protect a monarchy which had more than demonstrated its stability and worth. This has not proved the case. In fact, the picture now emerging is of a man more flawed than was previously realised, certainly by the British public. Several courtiers close to Edward, it is now known, believed him to be 'mad'– a word that could not be used at the time – unreliable or 'ethically impotent'. According to letters written to an early lover, Freda Dudley Ward, Edward revealed that he believed the time for monarchies was over and he harboured a deep seated loathing of his tyrannical father and suicidal wishes for himself.
According to unpublished letters written by Wallis to her second husband Ernest Simpson at the time she was divorcing him, she also believed Edward to be immature and derided him for what she termed his 'Peter Pan plans'. This correspondence reveals Wallis as a frightened, lonely woman who wanted to escape from a situation in which she felt trapped by the suicidal threats of her obsessive lover and proves that there was illegal collusion in the 1936 divorce proceedings which, if known,would have invalidated it. That the king,who was meant to uphold the law, was allowing it to be subverted for his own benefit had long been worrying Cosmo Lang, the Archbishop of Canterbury. Lang may have been justified in his assessment of the unsuitability of Edward Vlll as king but it is also worth remembering that in 1936 Edward had his supporters of whom perhaps the least likely was the brilliant Jewish intellectual, Philip Guedalla.
If you enjoyed this article, you might like these: